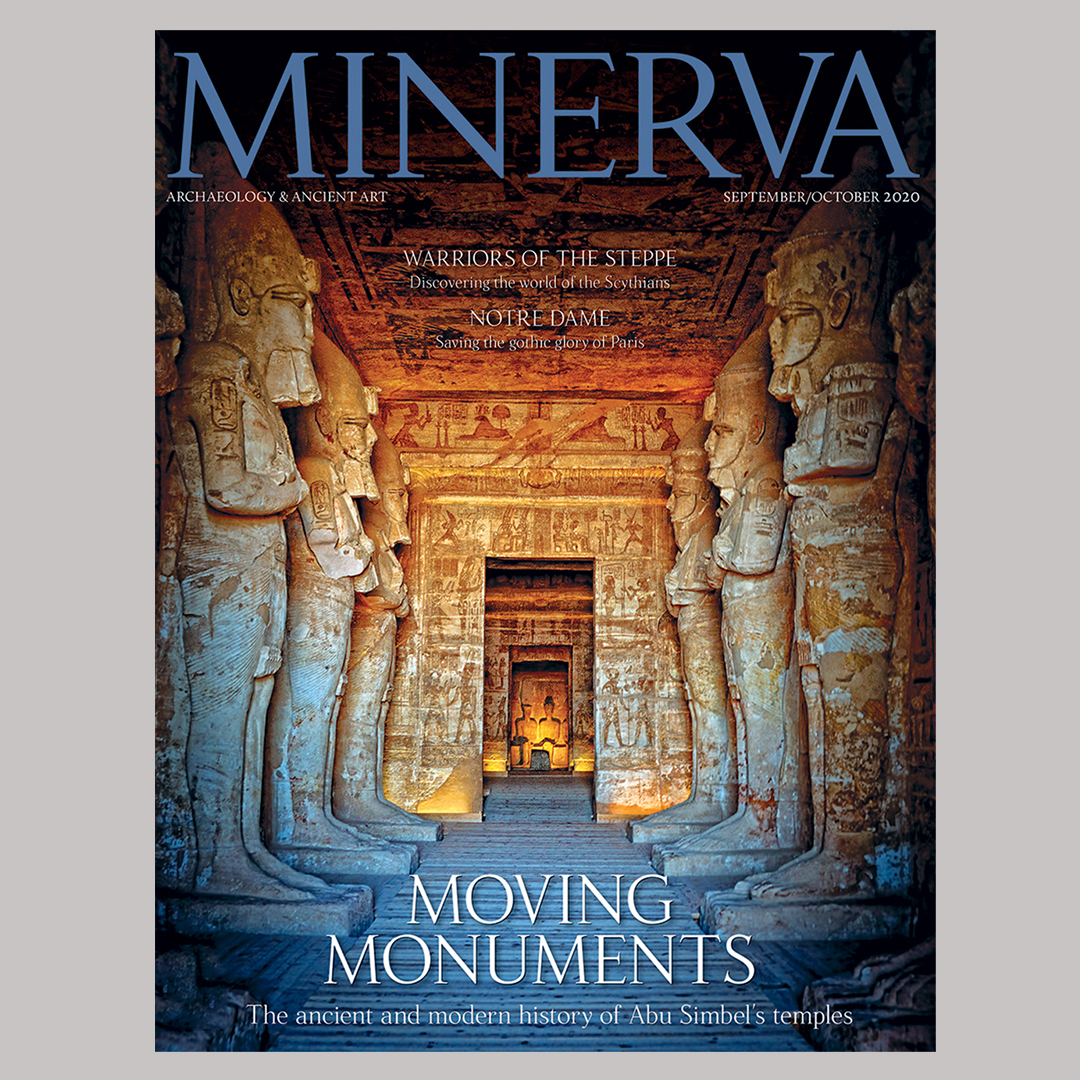 The Scythians were formidable nomadic warriors who flourished from about 900 to 200 BC. Living on the steppe, they ranged according to the bounty of the land, from their Siberian homeland to China and the Black Sea. They were portrayed in some Greek texts as dimwits or barbarians, but everything about their society suggests otherwise. Barry Cunliffe spoke to Neil Faulkner about the dazzling artistry of this mysterious ancient people and the exceptionally rich material culture forms they left behind. Read the article here.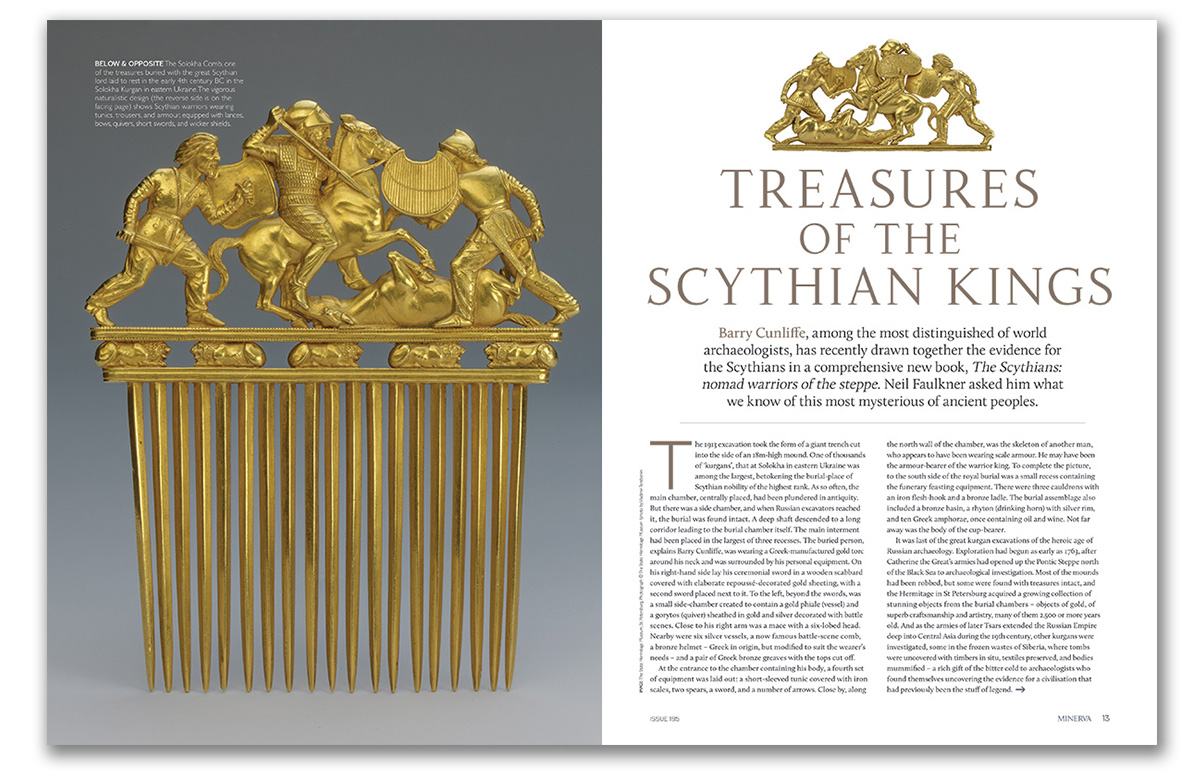 We think of the Great and Small temples at Abu Simbel, twin monuments to Rameses II and his wife, as rooted in the landscape and immoveable. But in fact, their location changed in the 20th century. Nigel Fletcher-Jones tells the extraordinary story of the temples -- and reveals how, in an unusual feat of engineering, the colossal rock-cut edifices were cut up and moved wholesale in the 1960s to avoid drowning in the waters of Lake Nasser.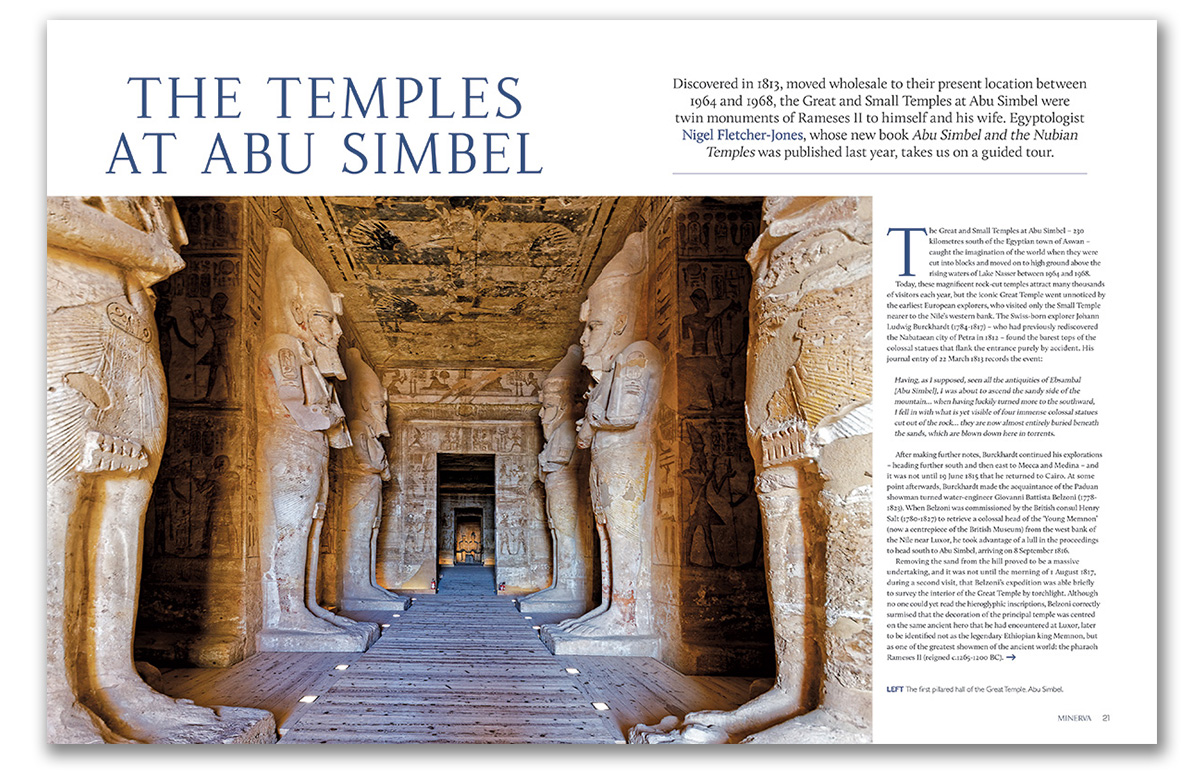 Modern conquerors have a tendency to link themselves with ancient regimes – hoping that just a little bit of the illustrious past will gild their own image. Napoleon I never reached the city of Rome in person -- but elaborate plans to greet him included his very own triumphal arch worthy of any Caesar. Napoleon III's influence was more direct – his obsession with Julius Caesar's conquest of Gaul meant he sponsored a great deal of archaeological investigation both in Rome and France. Dalu Jones looks at two exhibitions which chart the emperors' interest in, and influence on, the archaeology of Rome.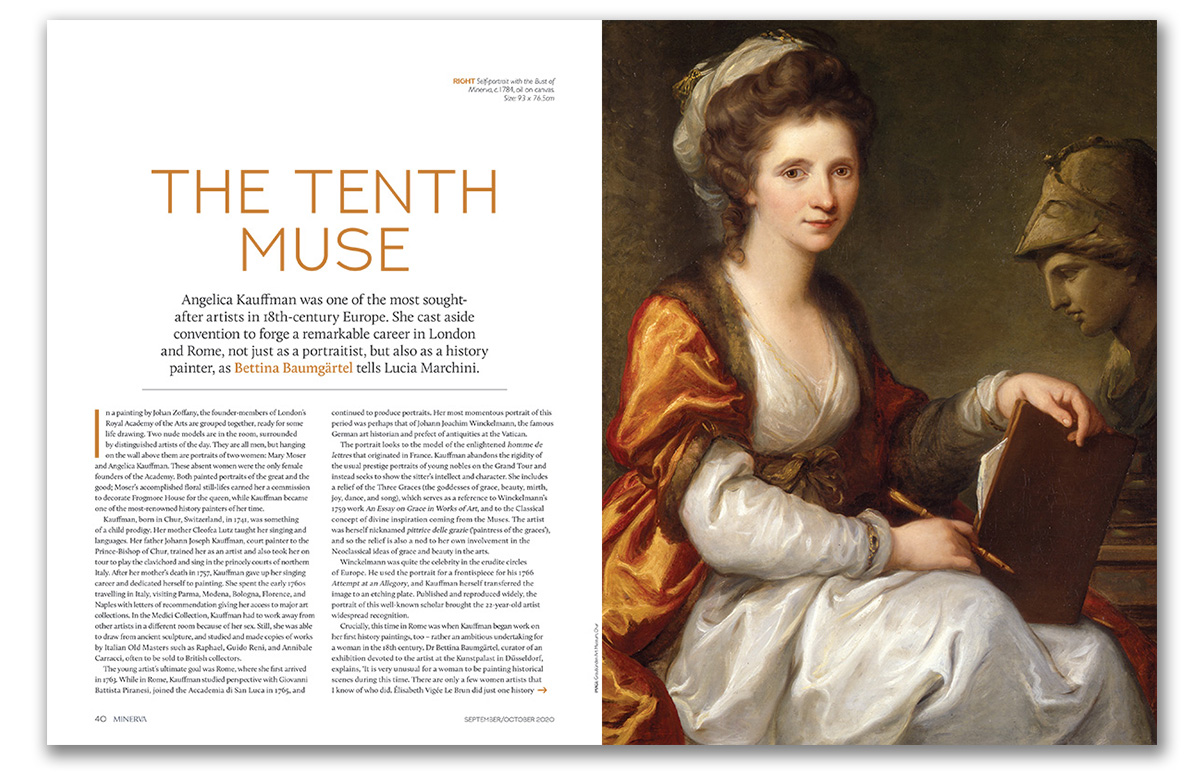 Born in Switzerland, the ground-breaking 18th-century painter Angelica Kauffman also set her sights on Rome. When she reached the city, she studied perspective with Piranesi and, unusually for a women at the time, began to work on history paintings. She later moved to London – where, as Lucia Marchini writes, her working methods caused a scandal but she nonetheless forged an impressive and successful career, becoming one of only two female founder members of the Royal Academy of Arts.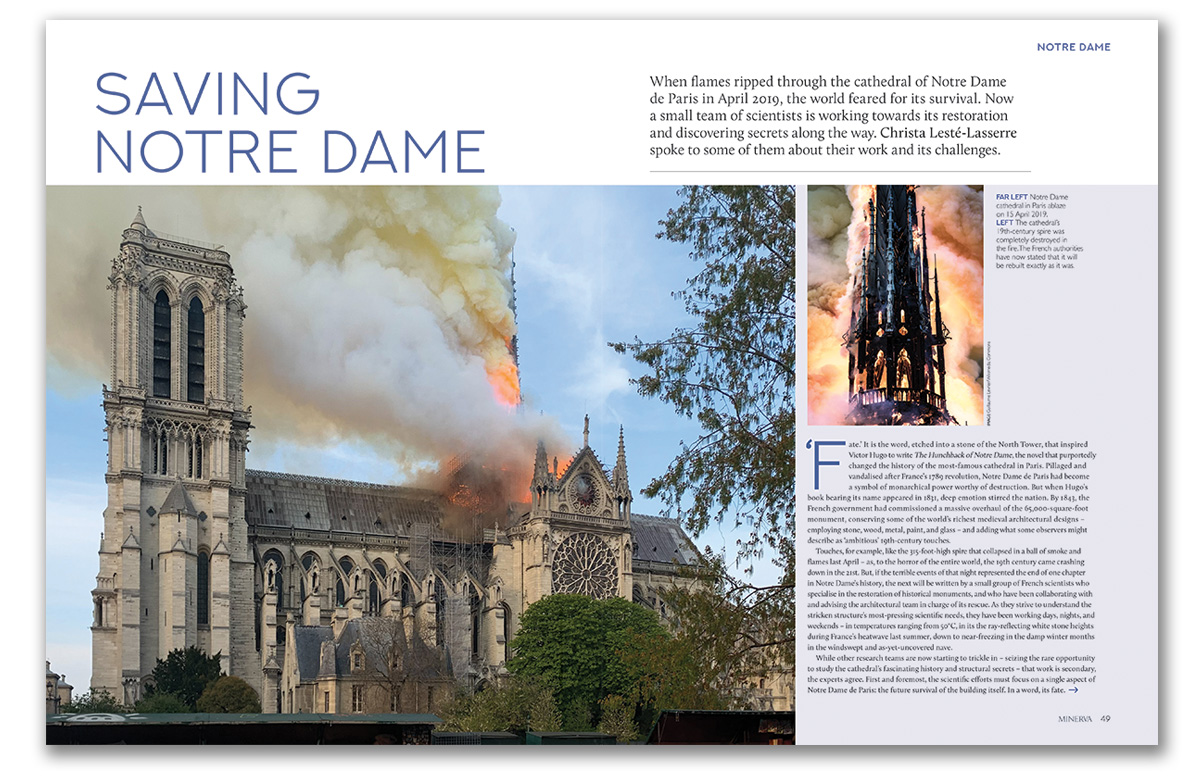 Millions watched in horror last year as firefighters grappled bravely with the devastating fire that broke out at Notre-Dame de Paris. It wasn't until the flames were extinguished, however, that a new and more drawn-out struggle to restore one of the world's greatest cultural landmarks could begin. Christa Leste-Lassere joins the scientists who have been battling to save Paris' beloved cathedral.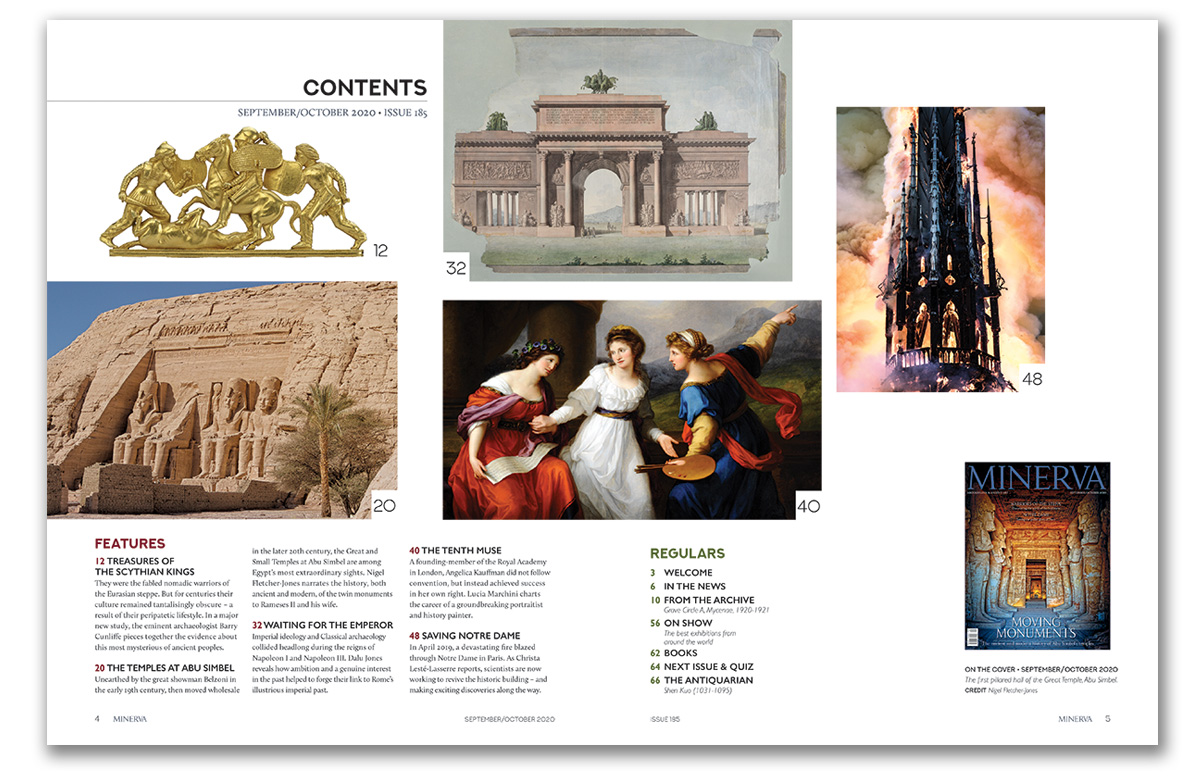 Finally, as museums begin to re-open after the coronavirus pandemic, Minerva's On Show section is delighted once again to be able to present the very best in art and archaeology exhibitions around the world.