On Show - the best exhibitions from around the world
Exhibitions from around the world
The dates listed below may have changed since we went to print. Check the websites of the museums for the most up-to-date information and bookings.
---
UNITED KINGDOM
Catherine and Anne: Queens, Rivals, Mothers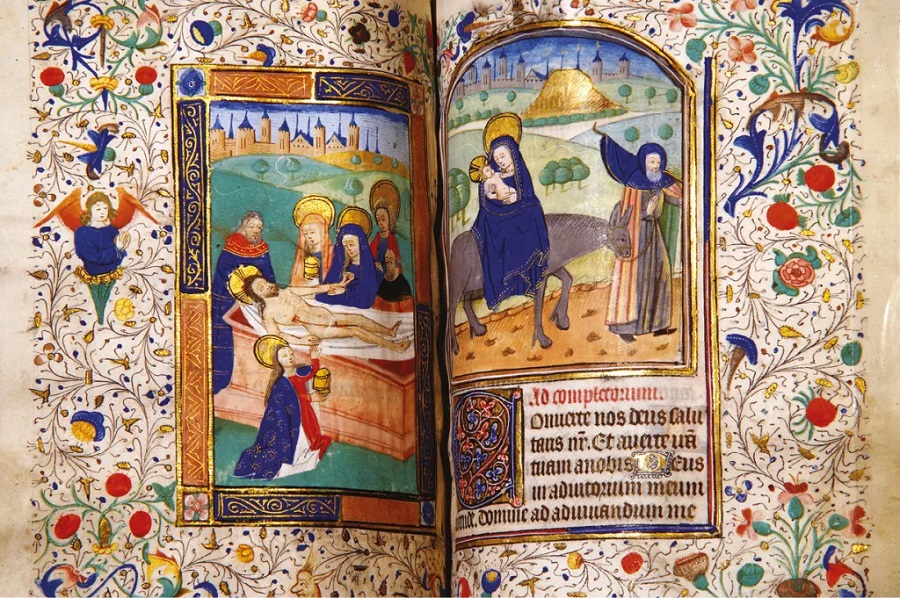 Two Books of Hours, each owned by a different Tudor queen, have been brought together at the childhood home of one of their owners for an exhibition that explores the similarities between the two women: Catherine of Aragon and Anne Boleyn. These two queens, the first and second wives of King Henry VIII, have often been viewed in terms of their differences and rivalry, but the devotional books illustrate how they were united through prayer. As well as the Books of Hours, there are portrait miniatures of Catherine of Aragon, her daughter Mary I, Anne Boleyn, and Anne's daughter Elizabeth I on view, and a previously unexhibited panel portrait of Catherine, and replicas of the coronation robes of Mary and Elizabeth (which may have been worn, too, by Catherine and Anne).
Return of the Gods
The gods and goddesses of Greece and Rome take the stage in this exhibition at Liverpool's World Museum, drawing on the museum's substantial holdings of ancient sculpture. Many of these pieces come from the sizeable collection of 18th-century antiquarian Henry Blundell of Sefton, which was donated to the city of Liverpool in 1959. Among the sculptures on view are 2m-tall images of the gods Zeus, Aphrodite, and Athena, while painted vases showing myths and ivories – like the panels from a late antique diptych showing the healing gods Asclepius and Hygeia (below) – further illustrate the exhibition's rich cast of gods and heroes. Attention is paid as well to protective symbols, the underworld, and the deification of Roman emperors, highlighting how the gods and beliefs permeated many different aspects of life in antiquity.
World Museum, Liverpool
28 April 2023 to 25 February 2024
www.liverpoolmuseums.org.uk
Evelyn De Morgan: The Gold Drawings
A small selection of stunning drawings by Evelyn De Morgan (1855-1919) presents a fascinating insight into how this artist used gold to enhance her visions of the divine realm and spiritual subjects. Taking a up a technique she first encountered through Edward Burne-Jones, De Morgan ground dry 'cakes' of gold pigment into a powder to make paints and crayons that she employed to create luminous works on dark grey paper, hung on similarly dark grey walls in this free exhibition. Among the 11 drawings in gold (out of the total of 17 that are known to have survived) in the exhibition is Victoria Dolorosa (1902), contemplating – at the time of the Boer War – the hardships of war even in victory, and a charming drawing of Hero, the priestess of Aphrodite and lover of Leander in Greek myth – a wedding gift to a friend.
Leighton House, London
Until 27 August 2023
www.rbkc.gov.uk/museums
The Rossettis
Medieval settings, romance, and literary subjects were popular among the artists of the Pre-Raphaelite Brotherhood, including the co-founder Dante Gabriel Rossetti (1828-1882). This radical generation of creatives fused past and present, while living in the fast-changing modern world of Victorian England. As a new exhibition organised by Tate Britain with Delaware Art Museum makes clear, this creative sphere included women, perhaps most famously Christina Rossetti (1830-1894), sister of Dante Gabriel. The figures involved were not just artists but also poets, like Christina, who is well known for 'Goblin Market'. Dante Gabriel penned verse, too, including a poem to accompany his 1868 painting of Venus, 'changer of hearts': Venus Verticordia (right).
The work of Elizabeth Siddal (1829-1862) is also celebrated. She was a model who sat for Dante Gabriel Rossetti and other Pre-Raphaelites (not least as Ophelia for John Everett Millais), and married Dante Gabriel in 1860, but as a largely self-taught artist created inventive watercolours and drawings. Siddal's surviving watercolours are paired with contemporary artworks by Dante Gabriel, highlighting their influence on one another.
Tate Britain, London
Until 24 September 2023
www.tate.org.uk
Donatello: Sculpting the Renaissance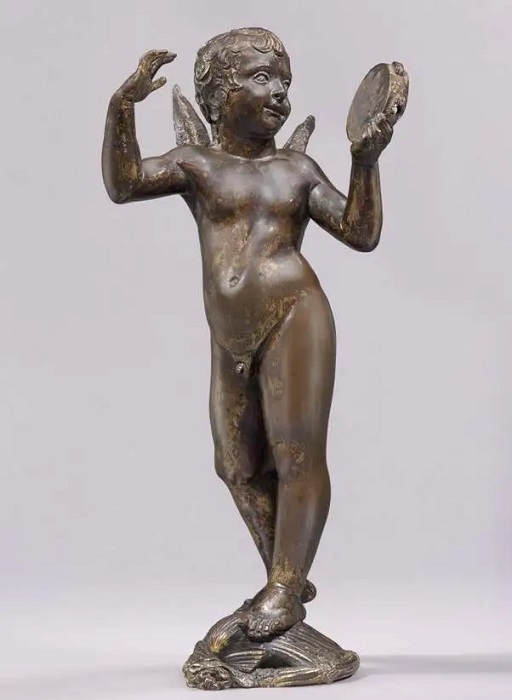 Major European institutions (the Fondazione Palazzo Strozzi and the Museo Nazionale del Bargello in Florence, the Staatliche Museen zu Berlin, and the Victoria and Albert Museum in London) have come together to create a series of three different but related exhibitions on the masterful Italian Renaissance sculptor Donatello (c.1386-1466). Following on from last year's exhibitions in Florence and Berlin, the V&A is presenting the last show in the series, the first major UK exhibition devoted to the artist. The exhibition explores how Donatello worked on both secular and sacred commissions, with his religious sculptures showcasing his impressive ability to convey emotion. He created pieces in marble, bronze, wood, terracotta, and stucco, using aspects of classical and medieval sculpture to create something innovative but still somewhat traditional. This mix of tradition and innovation can be seen in his involvement in the revival of the portrait bust and in the small bronze spiritelli – for example, Donatello's Spiritello with a Tambourine – which were influenced by antiquity.
Victoria & Albert Museum, London
Until 11 June 2023
www.vam.ac.uk
The Last Voyage of the Gloucester: Norfolk's Royal Shipwreck, 1682
On 6 May 1682, a ship carrying James Stuart, Duke of York, sank off the coast of Norfolk. The wreck of the Gloucester was discovered in 2007, and in the years since then artefacts have been recovered from the seabed, including, in 2018, a urine flask that would have been used to assess a patient's health. Among the other finds are the ship's bell, navigation tools, a pair of spectacles (below), and a leather pouch adorned with five crowns, indicating its association with royalty.
The artefacts are now on view in an exhibition organised by Norfolk Museums Service and the University of East Anglia in partnership with Norfolk Historic Shipwrecks and the National Museum of the Royal Navy. It tells the story of the sinking of the ship and research into it.
Norwich Castle Museum & Art Gallery, Norfolk
Until 10 September 2023
www.museums.norfolk.gov.uk/norwich-castle
Rendlesham Revealed: The Heart of a Kingdom AD 400-800
As research into the Anglo-Saxon royal settlement of Rendlesham in Suffolk, eastern England, continues, this exhibition at nearby Sutton Hoo presents some of the finds from the excavations, many on view for the first time. Artefacts such as elaborate gold and silver dress accessories and fittings for swords and horse harnesses (BELOW) highlight the importance of Rendlesham and its royal connections. Together, the finds chart the rise of Rendlesham before Sutton Hoo (AD 400-570), the height of the royal site (AD 570-720), and its decline as Ipswich rose in status (AD 720-800). Special attention is paid to the work of the community archaeology project Rendlesham Revealed. Launched in 2020 by Suffolk County Council's Archaeological Service, who curated the exhibition, the project sees its final excavation season this autumn.
Smaller displays on Rendlesham are planned for Norwich Castle and West Stow Anglo-Saxon Village and Museum next year.
Sutton Hoo, Suffolk
Until 23 October 2023
www.nationaltrust.org.uk/visit/suffolk/sutton-hoo
---
UNITED STATES
Egyptomania: Fashion's Conflicted Obsession
Motifs drawns from ancient Egypt were an important inspiration for Art Deco style, particularly after the sensational discovery of the tomb of Tutankhamun in 1922, but it is an influence that has lasted beyond that era. This exhibition combines contemporary fashion, ancient Egyptian sculpture, and past examples of design – like a dazzling 1934 Cartier scarab brooch made of gold, platinum, blue Egyptian faience, round old-cut diamonds, emerald cabochons, smoky quartz, and black enamel (below). Egyptomania explores design's enduring fascination with Egypt, how designers have interpreted various aspects of ancient Egypt and how this has in turn influenced popular perceptions, and how Egyptomania and imperialism have been intertwined since the days of Greek and Roman conquest, through Napoleon, and beyond. With a contemporary component, including videos of runway shows, the exhibition offers an opportunity to reflect on current conversations about cultural appropriation and empowerment.
Cleveland Museum of Art, Cleveland, Ohio
Until 28 January 2024
www.clevelandart.org
The Gregory Gift
While the usual home of the Frick Collection at Henry Clay Frick's New York City mansion is closed for renovation, visitors can see new acquisitions at its temporary venue on Madison Avenue, the Frick Madison. These additions come as a bequest from Alexis Gregory of 28 works in a range of media, including an ornate rhinoceros clock, a tankard, a gilt bronze sculpture of Louis XIV, pastel portraits by Rosalba Carriera (1673-1757), and a set of Limoges enamels, offering a look at decorative arts in the 16th-18th century. Some of the enamels have bright jewel-like colours, while others were executed in grisaille, a technique developed in the 16th century in imitation of sculpture. The enamel artists depicted various Christian and ancient mythological subjects, such as the Crucifixion, Jason and the Golden Fleece, and Apollo and the Muses. This last example was the work of Suzanne de Court (c.1600), the only woman artist known to have led a workshop at Limoges in France in the 16th century.
Frick Madison, New York
Until 9 July 2023
www.frick.org
Rich Man, Poor Man: Art, Class, and Commerce in a Late Medieval Town
How we decorate our homes provides clues about our tastes and interests. The idea of the home as a tool of self-expression is at the heart of this exhibition, which investigates how Henry Hamlyn, a Tudor cloth merchant and mayor, chose to adorn the exterior of his house in early 16th-century Exeter. It featured a set of large-scale sculptural figures from bawdy tales carved into architectural supports, consisting of musicians, peasants, a jester (right), and an arguing couple. This exhibition presents the newly conserved sculptures and new research into them, considering whether they were intended as a celebration of city life, or a statement about his powerful position in it. Textiles, prints, and decorative objects are on view to shed further light on class and domestic design in Tudor England.
The Met Cloisters, New York
Until 20 August 2023
www.metmuseum.org
The Nature of Things: Medieval Art and Ecology, 1100-1550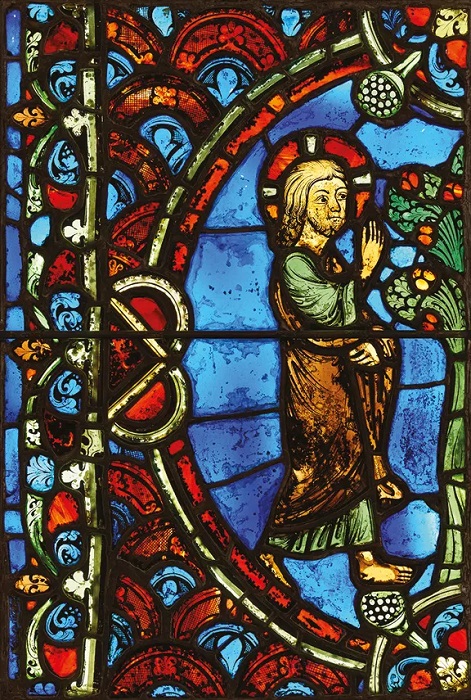 Taking inspiration from the natural world, The Nature of Things examines the relationship between art-production and the environment across Europe between AD 1100 and 1550. Sculpture, textiles, illuminated books, and stained glass reflect the interest of medieval makers and patrons in certain animals and plants, and in landscapes in general. With the range of materials including metal, cloth, wood, and stone, the exhibition also draws attention to how these works, created for churches or private homes, required the exploitation of natural resources through mining, farming, forestry, and quarrying – industries that could dramatically and permanently change landscapes.
Pulitzer Arts Foundation, St Louis, Missouri
Until 6 August 2023
https://pulitzerarts.org/
Roman Landscapes: Visions of Nature and Myth from Rome and Pompeii
Roman artists were also interested in nature and landscapes, as this exhibition demonstrates through a selection of wall paintings, sculpture, mosaics, glass cameos, and lavish silverware from 100 BC to AD 250. One type of landscape enjoyed by wealthy Romans was the garden, which could be full of sculpture and fountains. Sculpture from villas around the Bay of Naples and exquisite, detailed paintings of gardens illustrate how these outside spaces appeared. Seascapes similarly decorated Roman homes. One 1st-century AD example from the Villa San Marco near Stabiae (below) shows a villa built on a platform that juts out into the sea, which would have been a costly feat of engineering. Shrines were depicted in idyllic settings, too, in frescoes, marble reliefs, and glass cameos, but the landscape could harbour dangers as it could serve, for instance, as the backdrop for a perilous encounter with a god.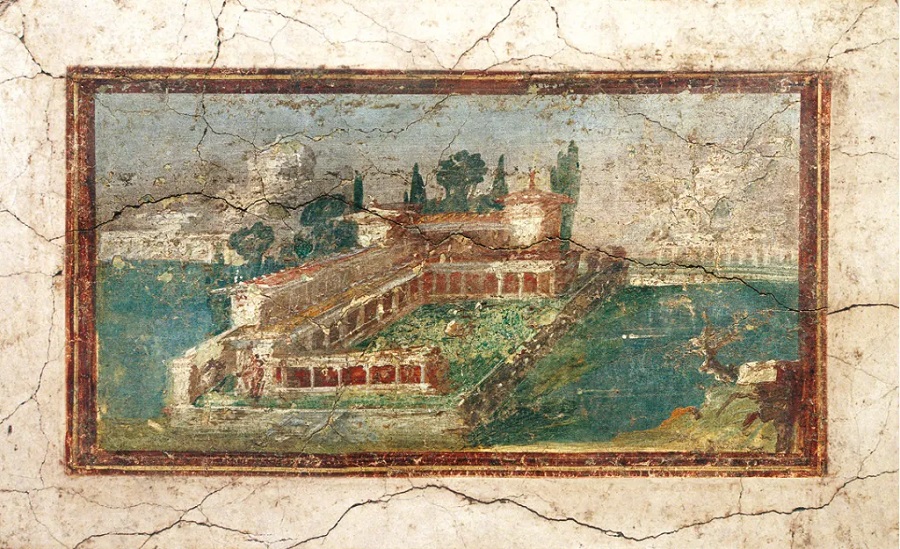 Until 21 May, visitors to the museum will be able to see as well a Roman portrait of the 1st century BC/AD, which was found in a Goodwill Store in 2018. The portrait was once on view in the Pompejanum, a replica of a Roman house, in Aschaffenburg, Germany, and was probably brought to Texas by a soldier returning from the Second World War. By arrangement with the Bavarian authorities, it is on display in San Antonio ahead of its return to Germany.
San Antonio Museum of Art, San Antonio, Texas
Until 21 May 2023
www.samuseum.org
Kehinde Wiley: An Archaeology of Silence
Contemporary American artist Kehinde Wiley is well known for his portraits that draw on the tradition of Old Masters and place sitters in front of rich, colourful backdrops of abundant leaves and flowers, as seen in his official portrait of Barack Obama for the Smithsonian National Portrait Gallery. This exhibition presents a new body of Wiley's work for the first time in the United States. It focuses on the deaths of young Black people with powerful paintings and sculptures that clearly refer to past depictions of fallen heroes and martyred saints. Among them is a 2021 bronze sculpture, a modernisation of the famous Roman sculpture The Dying Gaul, and a large-scale (more than 2m-wide) oil on canvas painting The Death of Hyacinth (Ndey Buri Mboup) from 2022 (below).
With support from Google.org, the de Young museum will be open for free on several weekends during the run of the exhibition (15-16 April; 20-21 May; 17-18 June; 8-9 and 29-30 July; 19-20 August; 16-17 September).
de Young museum, San Francisco, California
Until 15 October 2023
www.famsf.org
Anyang: China's Ancient City of Kings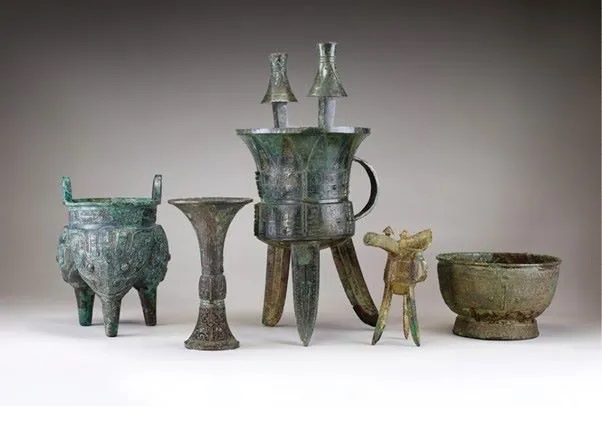 The Bronze Age site of Anyang in China was the capital of the Shang dynasty around 1250-1050 BC and the home of numerous oracle bones, China's earliest surviving writing. As part of the programme marking the 100th anniversary of the founding of the National Museum of Asian Art, this exhibition presents a range of artefacts from the site, which from 1929 (one year after Academia Sinica's work at Anyang started) was excavated under Li Chi, who was also a member of staff at the Freer Gallery of Art (now part of the National Museum of Asian Art). The artefacts on view include ritual bronze vessels, ceremonial weapons, and jade ornaments, which offer insights into ritual practices, developments in design, production, weaponry, and warfare, and funerary customs and beliefs.
National Museum of Asian Art, Smithsonian, Washington DC
Until 28 April 2024
https://asia.si.edu
---
AUSTRIA
Celts
Ancient Greek and Roman sources have long clouded people's views of their 'barbarian' neighbours, the late Iron Age Celtic tribes of central and western Europe. With some 300 artefacts, this exhibition draws on archaeological research – including new findings from Haselbach and Ronthal in Lower Austria presented for the first time – to dispel the myths that pervade the popular imagination and paint a detailed picture of Celtic life from the 5th to the 1st century BC.
Written sources focus on the rulers and warriors, so analysis of burials provides important information about other parts of the population, such as women and children. Archaeological evidence can fill in other gaps, too, particularly regarding settlements and sanctuaries, trade, and the highly skilled work of craftspeople. At the settlement of Roseldorf, Austria, for instance, archaeologists have uncovered a number of sanctuaries.
Tools and pottery vessels offer glimpses of everyday life, while other artefacts stand as testament to the Celts' impressive abilities in metalwork. One striking example is an intricately decorated gold arm-ring found in a princely tomb in Rodenbach, Germany, in the 1870s. Fibulae, used to fasten clothing, are also on view, including one adorned with a hybrid bird-like creature, with large round eyes and a human-looking face.
As well as artefacts from museums across Austria, Czechia, Germany, Hungary, Slovakia, and Slovenia, replicas of some of the objects are on view to allow visitors to study them more closely.
MAMUZ Museum Mistelbach
Until 26 November 2023
---
BELGIUM
Tales from the Underground – Bruges in the year 1000
Finds from archaeological excavations in the picturesque Belgian city of Bruges are on display in this exhibition, which offers a snapshot of the metropolis and its inhabitants around AD 1000, a vital period in its development into the flourishing trading hub of the late medieval period. By the year 1000, the city already occupied an important location with access to waterways, was inhabited by traders and a range of craftspeople, and was protected by a count – factors that all contributed to its later successes. Whale bones, reflecting the importance of the sea and the river to medieval Bruges, ice skates, jewellery, pottery, and even the skull of a bear all help to bring the city back to life. Also on view, returning to the city from Denmark (where it was found), is the high-quality seal of Boudewijn IV, Count of Flanders from 988 to 1035, who ruled from Bruges.
Gruuthusemuseum, Bruges
Until 27 October 2023
www.museabrugge.be
---
CHINA
Botticelli to Van Gogh: Masterpieces from the National Gallery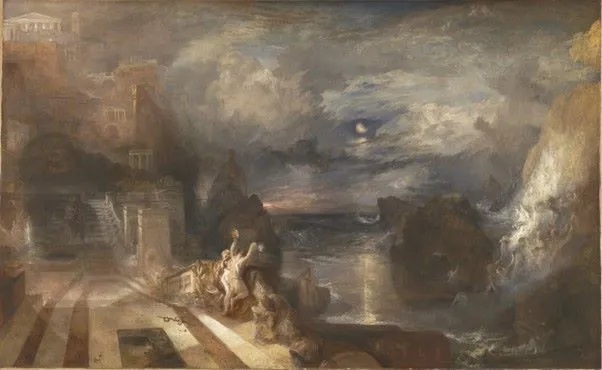 A selection of 52 paintings from the collection of the National Gallery in London has headed to Asia for a tour. The works displayed offer an overview of the gallery's collection of Western art from Botticelli and 15th-century Italy up to Van Gogh and the Impressionists of the late 19th and early 20th centuries. Along the way, visitors will encounter works by Raphael, Titian, Caravaggio, Rembrandt, Canaletto, and Turner, whose mythological oil on canvas painting The Parting of Hero and Leander is shown above. Hero, priestess of Aphrodite, and Leander, the young man who swam across the Hellespont every night to see her, are barely visible on the dark water's edge in Turner's imagining of the scene. The Shanghai Museum is the first stop on the tour, which continues through 2023 and the first part of 2024. After Shanghai it travels to the National Museum of Korea in Seoul (2 June to 9 October 2023).
Shanghai Museum
Until 7 May 2023
www.shanghaimuseum.net
---
DENMARK
Amarna: City of the Sun God
Amarna's life as the capital of the pharaoh Akhenaten in the 14th century BC may have been short-lived, but, as the Egyptian site was abandoned with no new buildings built over it, it has presented archaeologists with a wealth of information about this fascinating time. Akhenaten introduced radical changes, building this new capital and implementing monotheistic worship of the Aten, the solar disc. His reign also saw the development of the distinctive 'Amarna style' in which he and his famous queen Nefertiti were depicted, often with the Aten emitting rays over them. With finds from Amarna, photographs, drawings, and reconstructions, this exhibition explores the artistic style, religious life in the city, and the everyday lives of those who worked to build it quickly.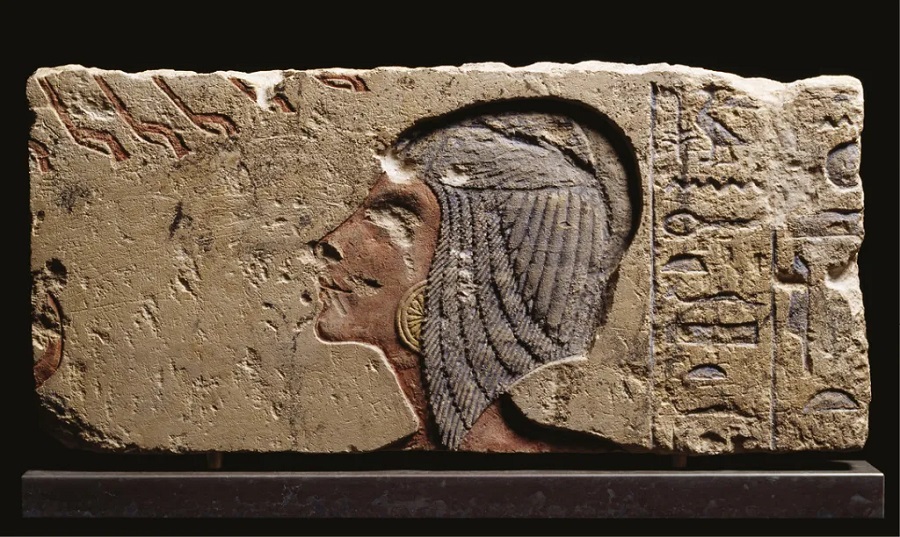 Decorated blocks are among the displays. In 2015, Egyptologist Raymond Johnson found that one in the Metropolitan Museum in New York matched one in the Glyptotek's collection; they have been brought together for the first time in this exhibition, reuniting the images of Akhenaten and of Kiya, one of his wives (above).
Ny Carlsberg Glyptotek, Copenhagen
Until 18 June 2023
www.glyptoteket.com
---
FRANCE
SPECTACULAR! Entertainment among the Romans
Whether gladiatorial games, dramatic performances, pantomime, or chariot races, organised public entertainments were an important feature of ancient Roman life, with theatres, amphitheatres, and circuses found across the Empire. This exhibition – in the museum of the Gallo-Roman city of Lugdunum, which boasts an amphitheatre, a theatre, and an odeon – presents a range of artefacts that reflect the popularity of these pursuits, including figurines of gladiators, oil lamps showing fights, plaques depicting chariot races, and theatrical masks. It also examines how games and shows, widely attended by people from all classes, helped social cohesion, reinforced hierarchies, and served to glorify Rome.
Lugdunum Musee, Lyon
Until 11 June 2023
https://lugdunum.grandlyon.com
---
GERMANY
Quantity and Quality: The World of Greek Terracottas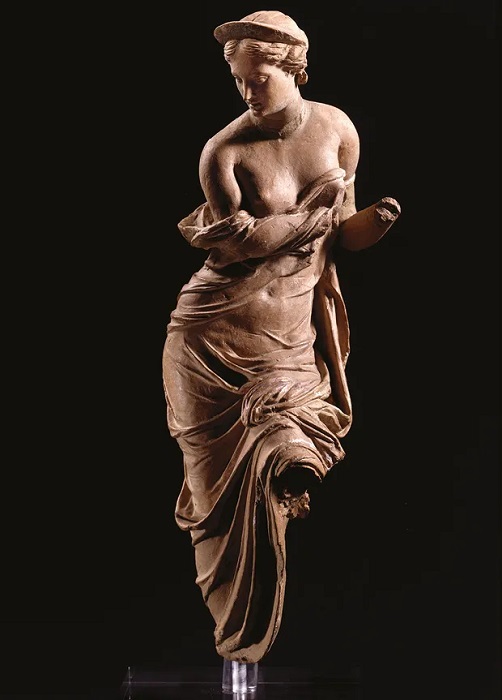 Versatile and easy to work, clay was used to create large numbers of small, brightly painted figurines in the ancient Greek world. These figurines have generally been overlooked as cheap items made using moulds that allowed for cost-effective copying and variation. As this exhibition, drawing on the collection of Berlin's Antikensammlung, sets out to show, clay figurines were used in a variety of contexts, in temples, private homes, and graves, and while many were affordable objects, there are some more elaborate examples – such as the elegant 2nd-century BC Heyl Aphrodite – which point to a taste for terracotta among the monied elites too. Mythical subjects like Aphrodite were rendered in clay, but so too were everyday tasks such as baking bread.
Altes Museum, Berlin
Until 2 July 2023
www.smb.museum
The Big Bang of Art: Modernity Meets Prehistory
In the early 20th century, German ethnologist Leo Frobenius and an expedition team investigated cave art at sites across Europe, Africa, and Asia. Artists recorded the images they saw in more than 8,000 copies in the collection of the Frobenius Institute in Frankfurt. A selection of these reproductions is now on view alongside works by modern artists including Joan Miró, Paul Klee, Pablo Picasso, Hans Arp, and Joseph Beuys, a self-titled 'reborn cave artist', to explore how they were inspired by the style and shapes of prehistoric painting.
The Cave of Swimmers in Wadi Sura, Gilf Kebir, in south-western Egypt, is one of the most famous sites represented in the Frobenius Institute records. It was surveyed in 1933 by a team including Hungarian explorer László Almásy (fictionalised as the protagonist of The English Patient) and Elisabeth Charlotte Pauli, whose Hand with three small figures, a copy of one of the cave paintings, is shown (below). Later excavations of the cave found paints and painting tools from the expedition; these are also on display.
Hessisches Landesmuseum Darmstadt
Until 25 June 2023
www.hlmd.de
Machine Room of the Gods: How Our Future Was Invented
Over time, artists begin to employ new technologies in their work, such as the printing press, photography, video, and, most recently, NFTs – just one way in which the arts and sciences have been linked. The Liebieghaus Skulpturensammlung's new exhibition is devoted to the history of science, particularly in ancient Greece and Rome, India, and the Islamic world, and explores this close relationship between the two areas of human endeavour.
One focus is the impressive achievements of ancient technological knowledge, as seen in the famous Antikythera mechanism. This sophisticated device, which has been digitally reconstructed in research by mathematician Tony Freeth, was recovered from an ancient Greek shipwreck. Its small, inscribed gears are understood to be the workings of a mechanical computer for astronomical calculations. Astronomy long remained an important field of study (one that is still lively today) and influential observatories were built in Baghdad, Maragheh, Tehran, and Samarkand. Researchers from scholarly centres like these influenced the work of figures in Western Europe, including Nicolaus Copernicus. Precise measuring instruments, such as an astrolabe made by Aḥmad ibn as-Sarrāǧ in 14th-century Syria, were used by astronomers and show the exquisite craft that went into scientific studies.
Gods associated with knowledge, art, and craft – such as Athena, Hephaestus, and Thoth – preside over the exhibition. One striking exhibit is Jeff Koons' Apollo Kithara (2019-2022), a modern polychrome version of an ancient marble statue of Apollo, complete with an animatronic snake. Researchers at the Liebieghaus have been investigating polychromy in ancient sculpture for more than 40 years, so it is a fitting venue for this bright, colourful work.
Liebieghaus Skulpturensammlung, Frankfurt
Until 10 September 2023
https://liebieghaus.de
Images Of Italy: Places of Longing in Early Photography
Italy has had a privileged position among travellers for centuries, attracting, for example, wealthy young gentlemen on the Grand Tour. In the late 19th century, the railway sparked a tourism boom, which coincided with the rise of photography – and of photography studios set up near popular sites. Tourists could purchase photographs of views as souvenirs, and prints were also sold internationally by mail order, increasing the familiarity of the views of the country. The Städel Museum in Frankfurt began acquiring photographs as early as the 1850s, providing important images for the study of art history. Historic photographs of Italy from 1850 to 1880, from the Städel's collection, are on display in this exhibition, including the sculptor Enrico Van Lint's c.1855 view of the familiar Leaning Tower of Pisa (right); Rome: Fishermen on the Tiber near the Castel Sant'Angelo (c.1860) by the former portraitist and history painter Gioacchino Altobelli; and a c.1870 shot of the Pantheon with its bell towers, which no longer survive, from the studio of the photographic brothers Fratelli D'Alessandri.
Städel Museum, Frankfurt
Until 3 September 2023
www.staedelmuseum.de
---
ITALY
The Rome of the Republic: the tale of archaeology

Following on from a 2018 exhibition on ancient Rome in the age of kings, this exhibition sheds light on the city in the Republican era from the 5th century to the 1st century BC and the birth of the Empire. An impressive number of objects – some 1,800 artefacts, many on view for the first time – paint a rich picture of Republican Rome. Visitors can learn about the decoration of wealthy houses, the proliferation of wells to supply water, and the production of ceramics and the use of moulds in creating votive body parts. Special attention is paid to the temples of the Capitoline Hill and the Campus Martius, but also to popular devotion at sites where votive deposits (of objects such as replica body parts) have been found. There is, for example, a large set of finds from the 4th-1st century BC, from a votive deposit dedicated to Minerva Medica (above).
Palazzo Caffarelli, Musei Capitolini, Rome
Until 23 September 2023
https://museicapitolini.org
---
KOREA
Astana Tombs: A House of Eternity
A range of pottery vessels and wooden trays from the 3rd- to 8th-century AD Astana tombs are on view in this exhibition, which shows how these objects were used to furnish houses for eternity for the ruling classes on the Silk Roads, and opens a window on to beliefs about death and the afterlife at the time. Research at the cemetery in north-west China, near the ruins of Gaochang, has found more than 400 tombs so far, many with well-preserved pottery, figurines, and paintings, for example of the deities Fuxi and Nüwa. One figurine – of a warrior riding a horse – has been analysed with CT scanning to study its production, and restored from its fragments.
National Museum of Korea, Seoul
Until 15 July 2023
www.museum.go.kr
---
THE NETHERLANDS
Kemet: Egypt in hip-hop, jazz, soul & funk
The enduring influence of ancient Egypt in visual art, design, and architecture is a familiar concept, but this exhibition puts the world of music in the spotlight. It surveys how musicians of different genres – including jazz, funk, soul, pop, reggae, and rap – have explored connections to ancient Egypt, highlighted its significance as an African culture, and adopted various Egyptian elements as symbols of spirituality, resistance, and empowerment. Ancient Egyptian sculpture, jewellery, and papyrus are on view alongside music videos, audio clips, concert recordings, photographs, album covers – for example Beyoncé's Homecoming: The Live Album (right), which presents her as Nefertiti, and Nas's I Am…, which depicts him as Tutankhamun – and the Egyptian-inspired costumes of jazz musician Sun Ra.
Rijksmuseum van Oudheden, Leiden
22 April to 3 September 2023
www.rmo.nl
---
SPAIN
Shipwrecks: Submerged History
Shipwrecks are fascinating sites offering insights into subjects as diverse as ancient trade and Tudor warfare. With the underwater archaeology of Catalonia in the spotlight, this exhibition tells some of the stories that have been revealed by objects from these sunken sites – such as the development of navigation systems over time – and highlights the need to protect these sites. Modern work by the Centre of Underwater Archaeology of Catalonia, which was set up in 1992, is celebrated, particularly their excavation of the Roman shipwreck Culip IV and the wreck-site Deltebre I, where an English military transport ship sank in 1813, but the displays also chart the evolution of diving equipment that makes such work possible today.
Museu d'Arqueologia de Catalunya, Barcelona
Until 30 July 2023
www.macbarcelona.cat
SWITZERLAND
Perfect Love: On Love and Passion
Themes relating to love have been popular among many artists throughout history. These can be different kinds of love, such as passionate romance, maternal care, spiritual devotion, or the absorbing inspiration of an artist's own personal muse. Paintings, sculptures, and works on paper explore some of these aspects of love in art over the past 500 years, from late Gothic devotional panels to Felix González Torres' meeting of two clocks in Untitled (Perfect Lovers) of 1991, via Pieter van der Werff's 1716 painting Adam and Eve.
Kunstmuseum St Gallen, St Gallen
Until 30 July 2023
www.kunstmuseumsg.ch