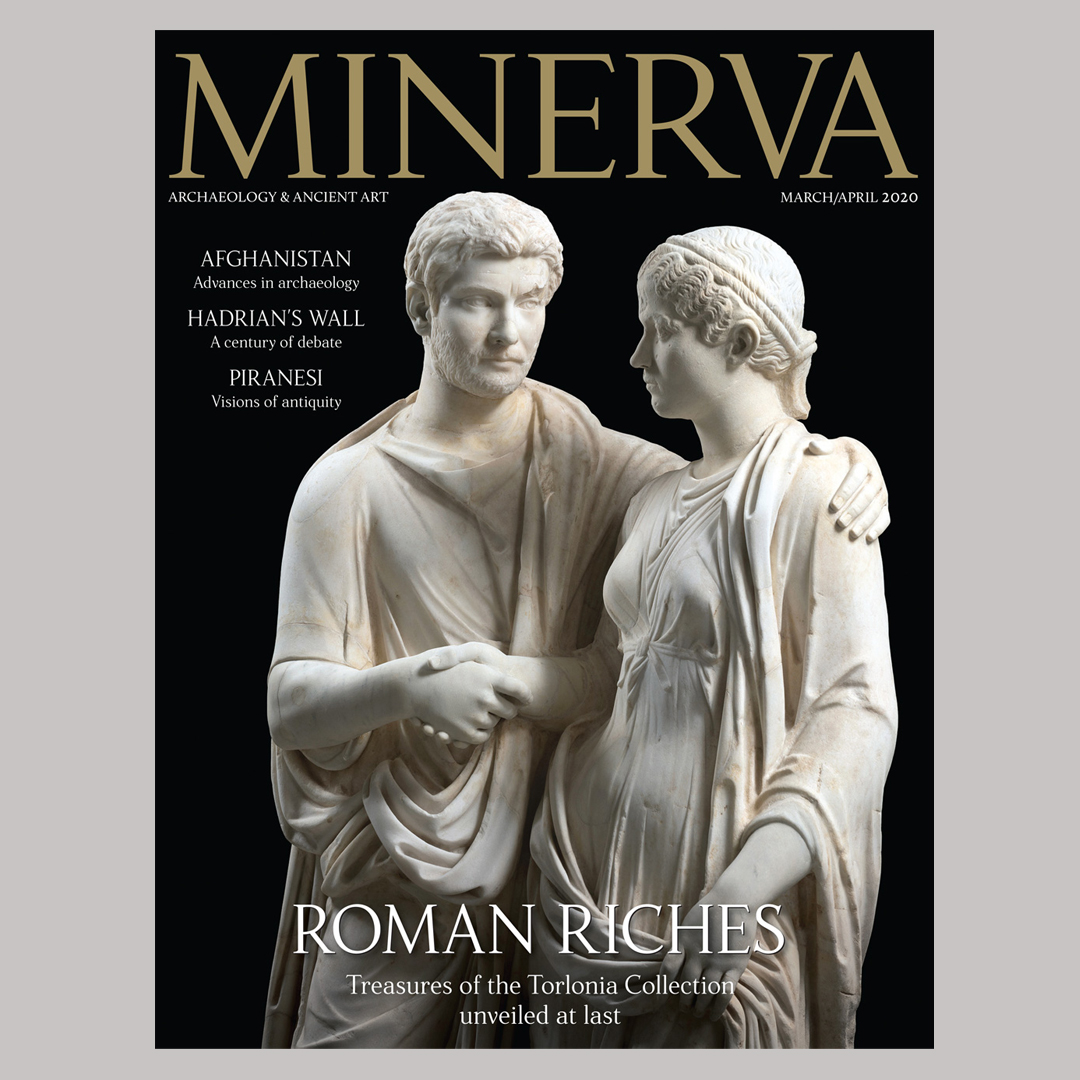 The riches of Rome referred to on our cover encompass not only the extraordinary bounty of art and architecture that the Roman Empire produced, but also the fabulous wealth accumulated in later centuries by distinguished families of the city.
One such family was the Torlonia. Their power, money, and influence came relatively late (in the 1700s), but they made up for it by amassing one of the world's most spectacular gatherings of antique sculpture. For decades, the Torlonia treasures (known to connoisseurs as 'the collection of collections') have kept out of view in private palaces. Now 90 of the more than 600 sculptures from this fabled collection are finally to go on public display. Dalu Jones previews the show at the Capitoline Museums in Rome.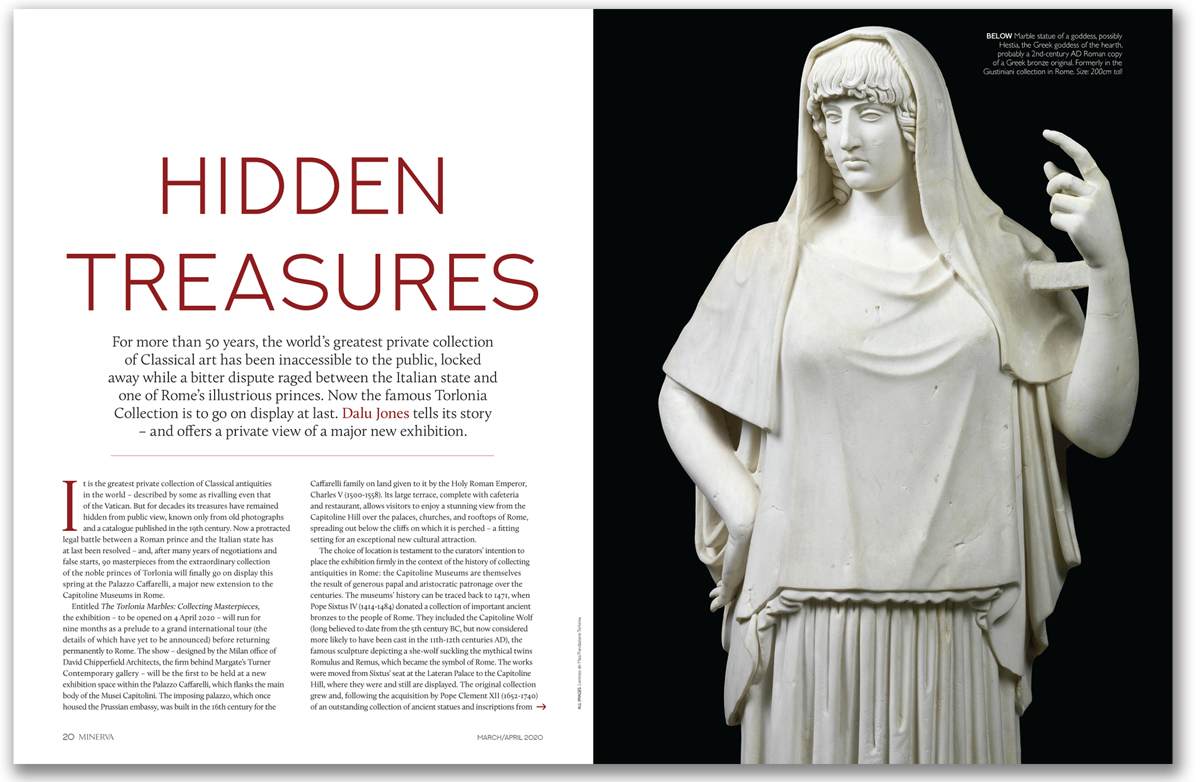 There are more hidden treasures to be discovered in our feature on the work being done to preserve the heritage of Afghanistan. Despite years of conflict and some appalling acts of vandalism in the country, archaeological excavation and research continue to advance. Warwick Ball and Norman Hammond are our guides to the efforts being made there, and bring us up-to-date with a survey of noteworthy recent finds.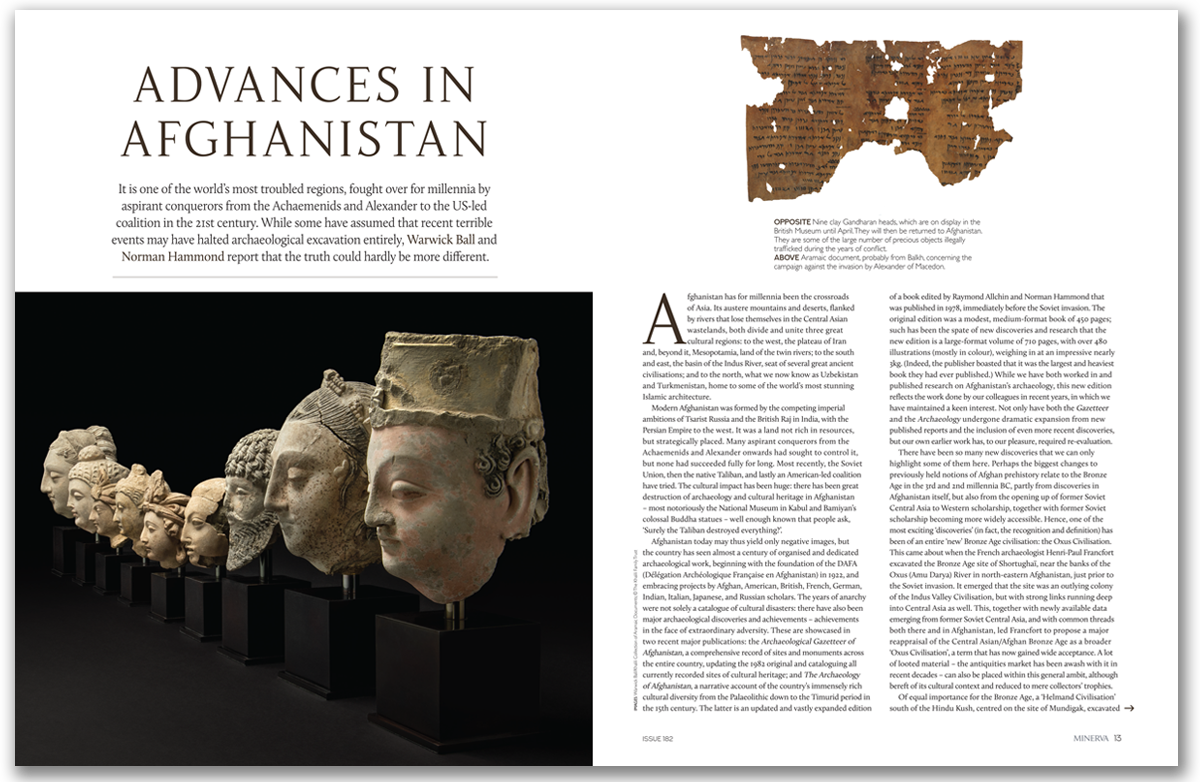 The Hadrian's Wall 'Pilgrimage' is the world's longest-running archaeological tour. When Matthew Symonds took part recently, he found that, after more than a century of study, there is still much to learn, and to debate, along the length of Britain's greatest Roman monument. 
Another fascinating perspective on Roman history can be found in the drawings of Giovanni Battista Piranesi, the Venetian-born artist who did more than any other figure, argues Lucia Marchini, to convey the grandeur of Rome to the intelligentsia of 18th-century Europe. His enthusiasm led him to embellish, rather than simply reproduce the glories he saw before him – and the result is an elaborate and unique vision of antiquity.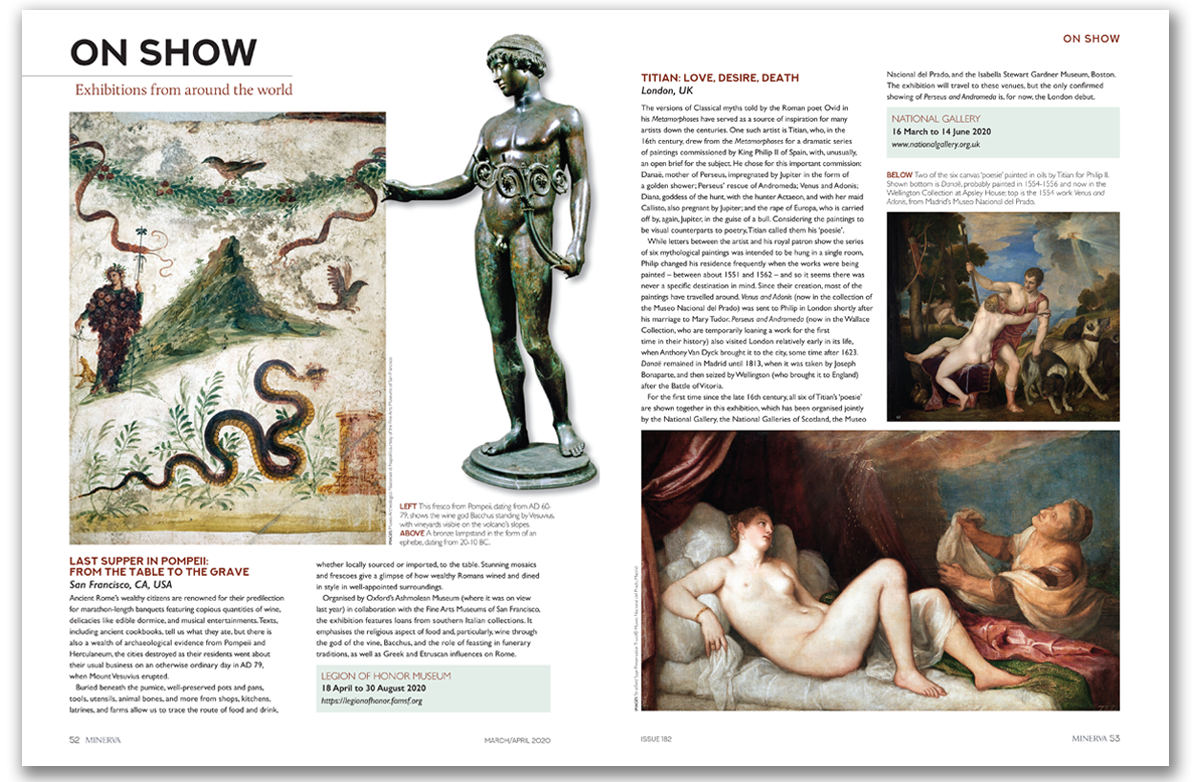 We also have the usual Minerva favourites with our calendar, book reviews and news in this packed, completely redesigned new issue. We hope you enjoy it!