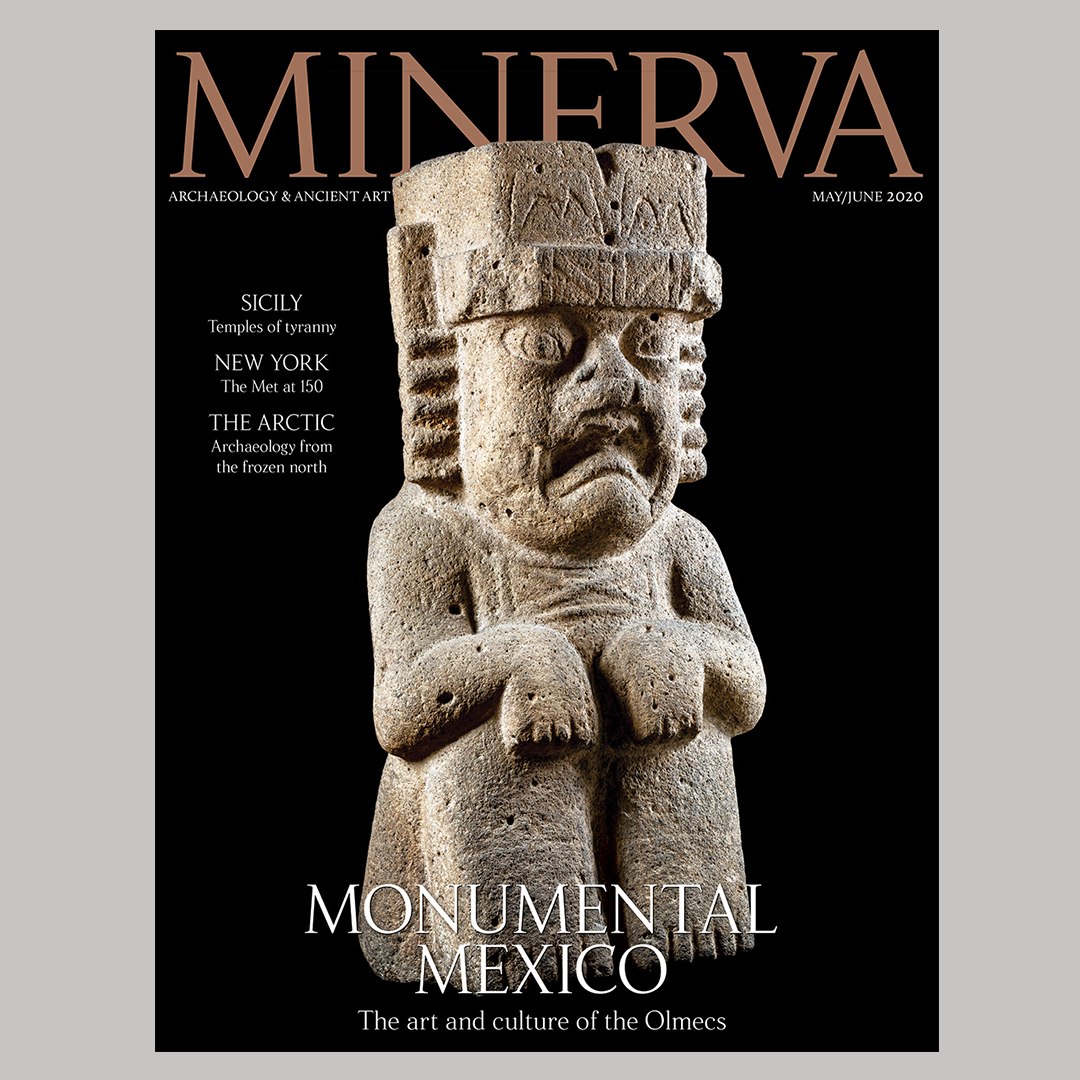 In the latest issue of Minerva, we travel to Mexico and its first civilisation: that built by the Olmecs, who created monumental works of art that are as striking today as they must have appeared 3,000 years ago. 
The Olmecs' distinctive artistic style endured for centuries, and their powerful legacy can be traced through later, perhaps better-known cultures in that region. Claudia Zehrt introduces these extraordinary creations – some never before seen outside Mexico – ahead of their first major European exhibition.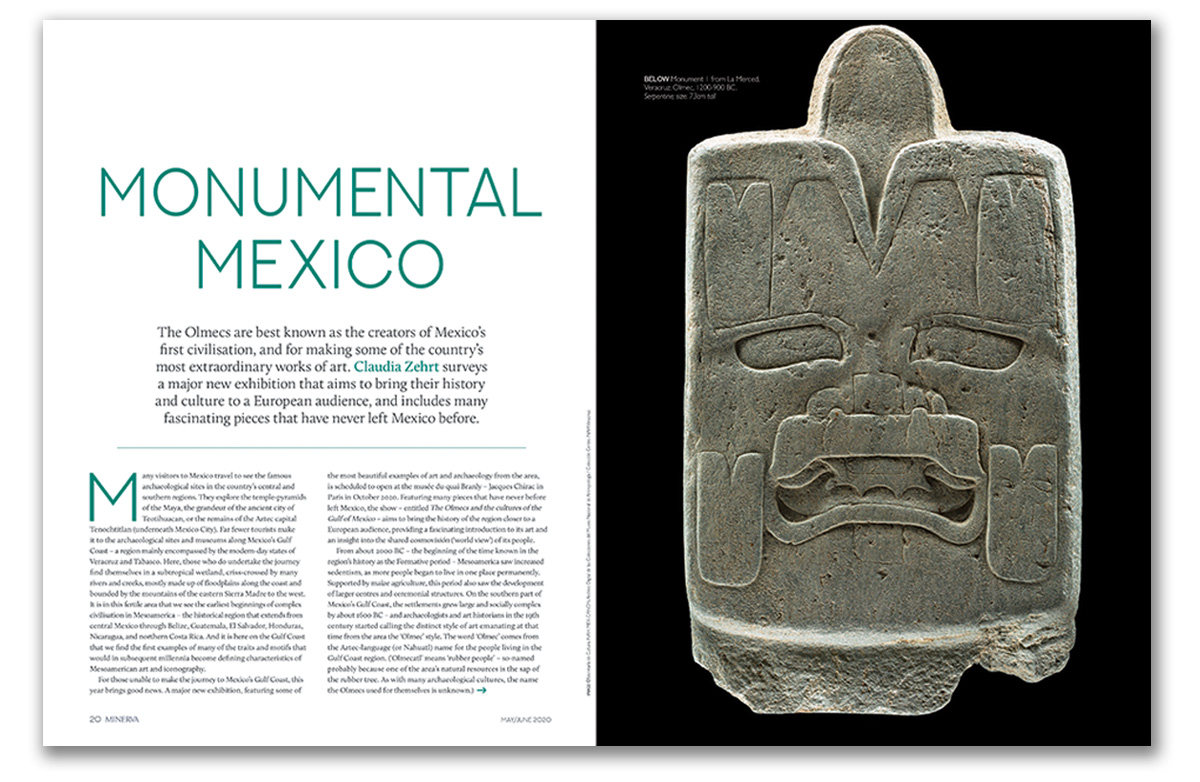 Great works of art have always been produced in troubled times. Sometimes this happens rapidly, as a shocked response to brutality (as was the case with Picasso's great painting, Guernica) and sometimes it happens over centuries, as a display of power and conquest. In our next feature, Neil Faulkner argues that the beautiful ancient Greek temples of Sicily – famed throughout the world for their symmetrical perfection and grace – can be viewed as monuments both of civilisation and of barbarism.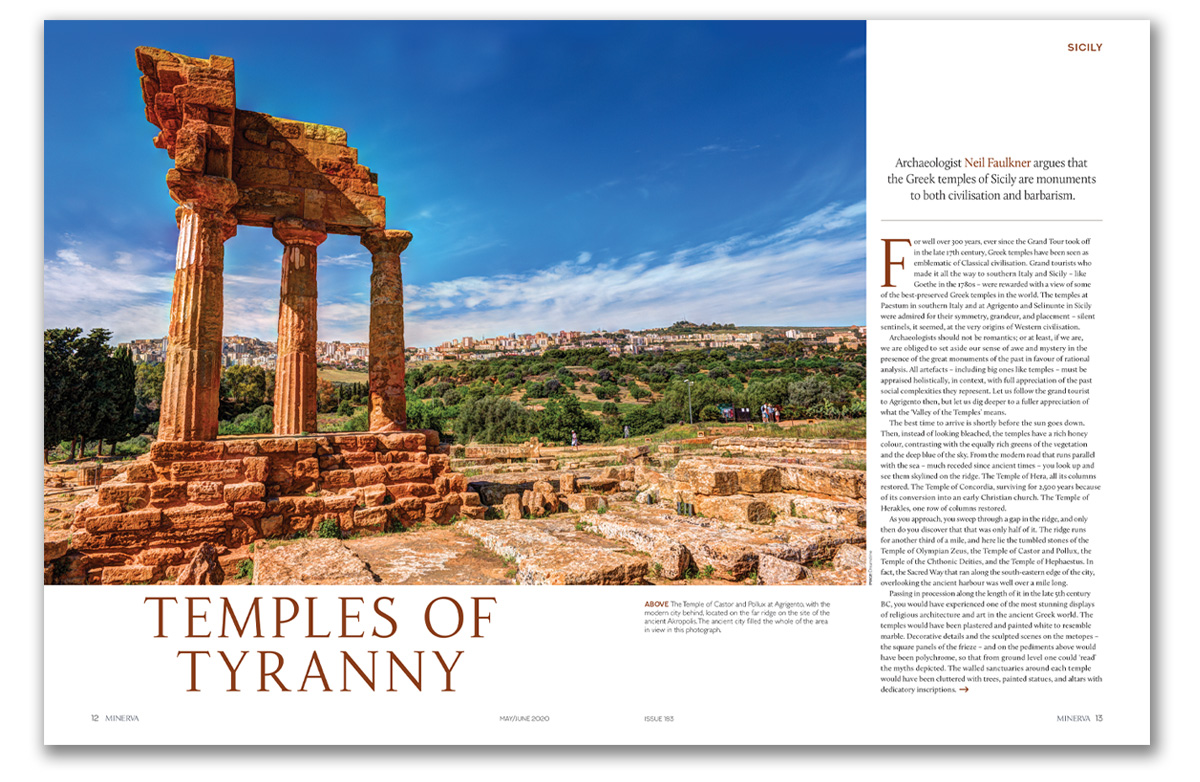 For an influential group of painters in Victorian England, inspiration came not from the world around them, but from ancient civilisations. Stephanie Moser explains how the artists who came to be known as 'archaeological painters' brought ancient Egypt to life for a 19th-century audience, creating a richly detailed version of the past which transformed the knowledge of viewers.
Perhaps a more direct connection between past and present is discernible in the material culture of the Arctic. The Indigenous Peoples of that region have had to overcome environmental challenges over millennia and, in doing so, produced objects of ingenuity and great beauty. Maev Kennedy looks forward to a show presenting archaeology from the thawing roof of the world.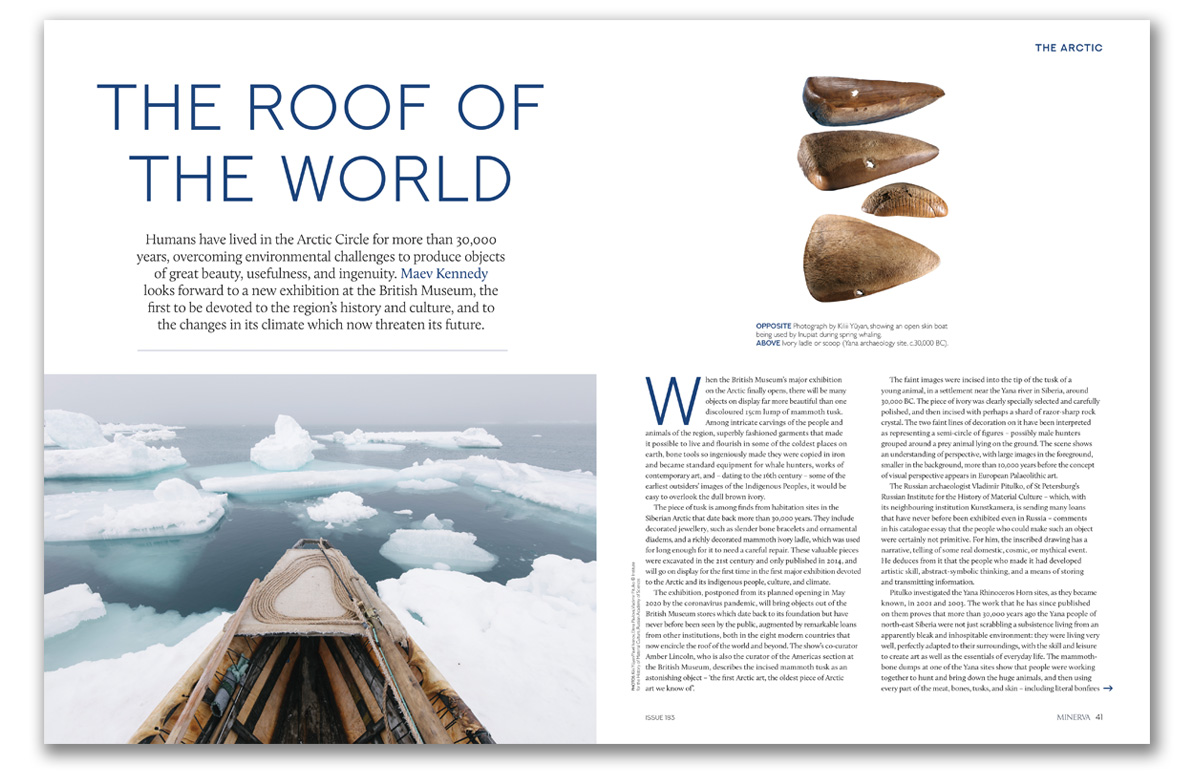 Finally, Lucia Marchini talks to Andrea Bayer of New York's Metropolitan Museum of Art. As that great institution celebrates its 150th anniversary, we take the opportunity to showcase some of the museum's extraordinary treasures.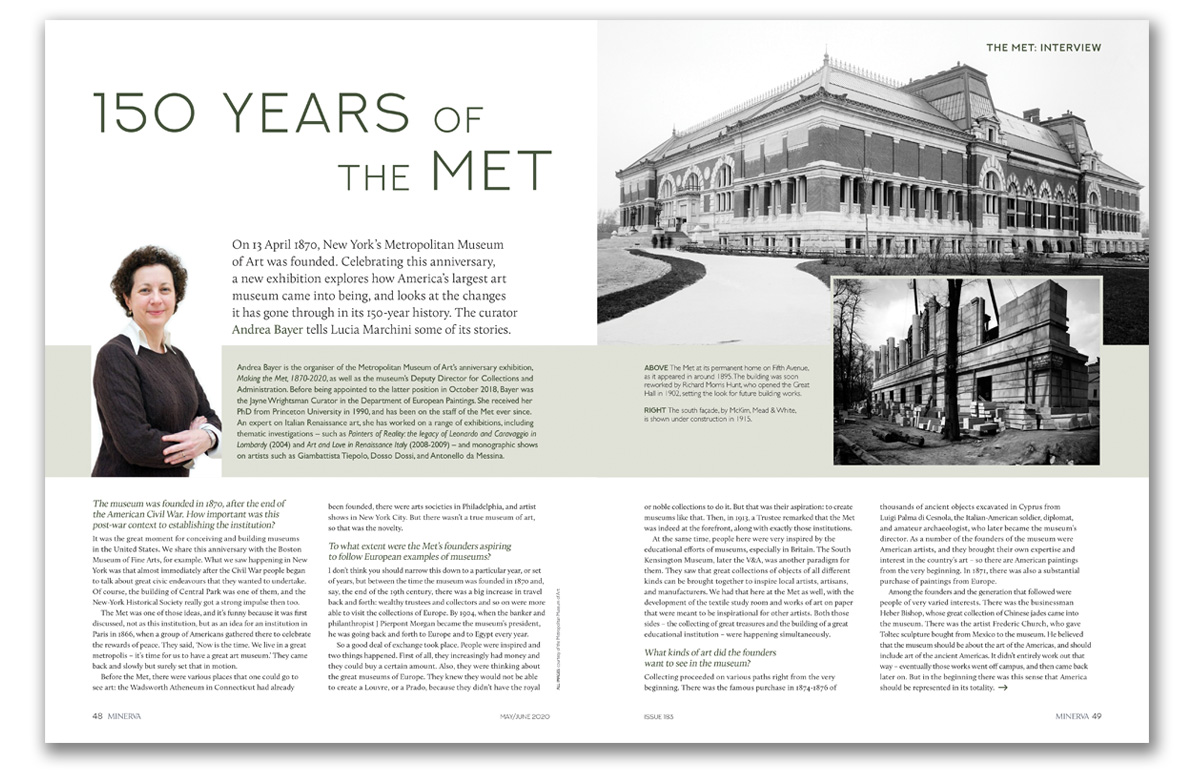 Although our international calendar of exhibitions and events has been particularly difficult to put together this issue, I hope you will find something to interest you – as an armchair visitor. There are many wonderful online experiences available, including rare opportunities to see artefacts and works of art up close and without the crowds.
Due to the coronavirus, this issue of Minerva is not available in shops - you will need to buy the magazine directly. Click here for further details of how to buy.