Subscribe - and save up to 20%
Subscribe and you will never miss a copy.
Subscribe and you can save up to 20% from the cover price, and you will get your copies before they get to the shops.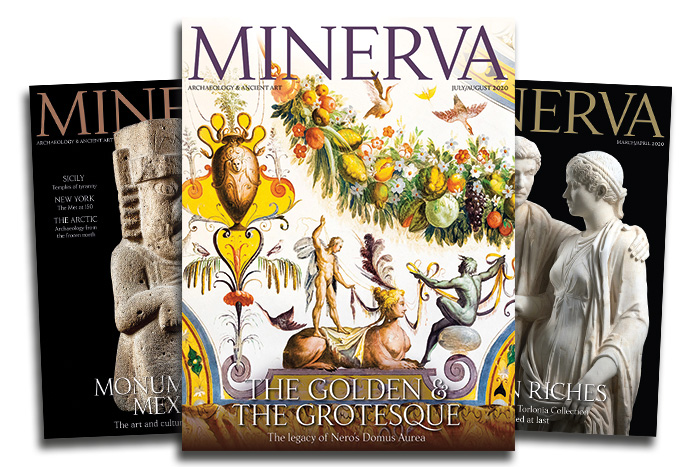 US Subscriptions >>  | Subscribe in the UK and Rest of the World >>

Minerva showcases the beauty and sophistication of ancient civilisations. With spectacular illustrations and exciting features, each issue will give you an inside view of the archaeology, culture, and art of the ancient world.
If you are in the United States, click here for a new subscription or a gift subscription
If you are in the UK or anywhere else in the world, click here to subscribe
To manage a current subscription
For the United States, click here to manage your current subscription
For the UK and the rest of the world, email us at [email protected], or call us on 020 8819 5580 (or +44 20 8819 5580 from outside the UK)