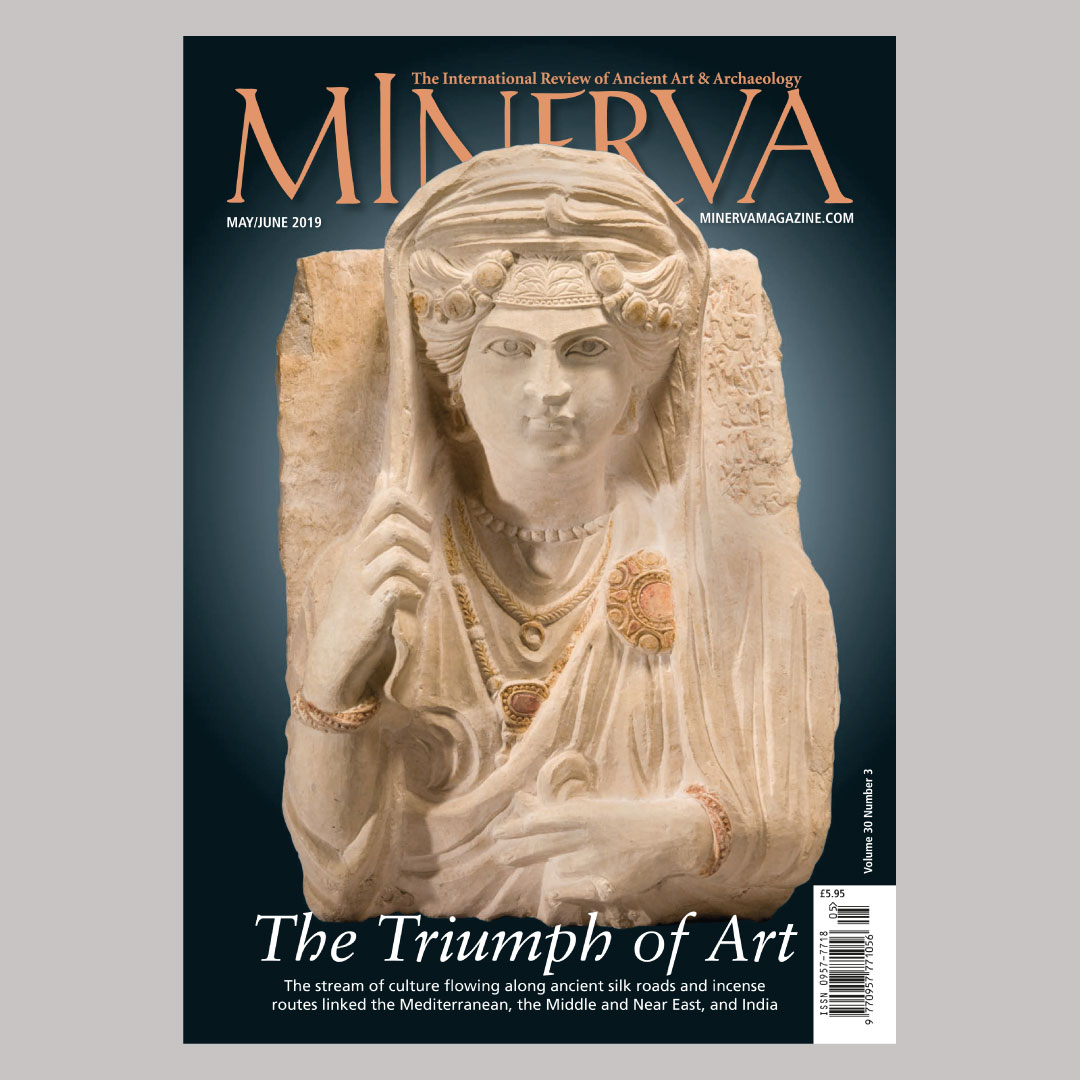 Volume 30, Issue 3
At home with Homer
An exhibition celebrating our most famous ancient poet is on show at Louvre-Lens in France but the question of who he was, what he wrote, or if he existed at all, continues to exercise the minds of Classical scholars. Barbara Graziosi
Art and identity
The Metropolitan Museum of Art has drawn together stunning artefacts from a world that existed between the Roman and Parthian empires that show the blending of cultures. Blair Fowlkes-Childs and Michael Seymour
A Classical touch?
Alexander the Great led the Greeks west as far as northern India, but just how much local artists were influenced by the new ideas, styles and techniques they brought is still up for debate. Richard Stoneman
The nakedness of the nude
Inspired by Classical Greece, Renaissance artists made the often naked human figure central to their work, but this led to subsequent censorious moves to cover up certain parts of the body. Charles Darwent
Meet a new hero
Historical fiction writer Christian Cameron talks about researching his new book, featuring the Achaean general Philopoemen, and how he dresses to fight accurately renacted battles in Greece and elsewhere. Roger Williams
Belonging to nowhere...
The island of Sardinia seems cut adrift but artefacts from its mysterious megalithic Nuraghic culture – many of which are now on show in Cagliari – link it with the Caucasus thousands of miles away. Dalu Jones
Hearts of oak
In England, the oak is associated with the survival of Charles II and is still celebrated by royalists on 29 May, Oak Apple Day; in Greek mythology, the oak-tree was sacred to Zeus, the father of the gods. Caroline Spearing
Camelot or not?
The mythical life, heroic exploits and poetic death of King Arthur and his court at Camelot have excited the imagination, inspiring many scholarly and popular books – and some pretty terrible films. David Miles