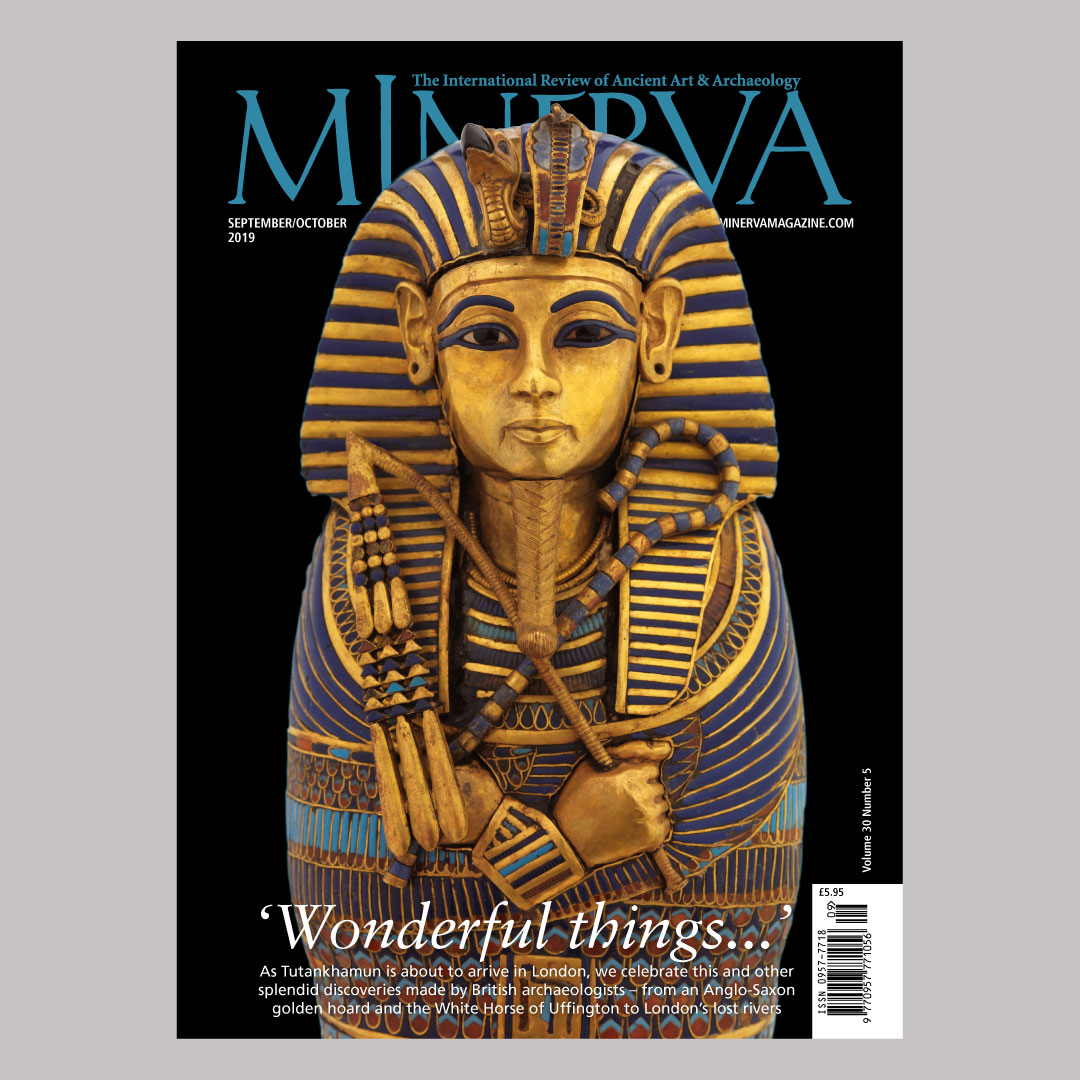 London's secret rivers
From swords and statuettes to dog-collars and coins, the River Thames and its many tributaries have received 'votive offerings' of many kinds as a new exhibition at the Museum of London Docklands shows.
Roger Williams
The golden pharaoh
Soon some of the fabulous treasures of Tutankhamun will go on show in London for a third time, but what is the enduring appeal of the story of the discovery of his tomb almost a century ago?
Jaromir Malek
Metaphysical musings
The poignant, mysterious, melancholic paintings of Giorgio de Chirico have haunted us for generations. Now a major exhibition in Milan pays tribute to the man and his work.
Dalu Jones
The White Horse of England
A highly stylised prehistoric work of art is carved into the white chalk of a green hillside at Uffington in Oxfordshire – but who made it, what does it mean and how has it survived for such a long time?
David Miles
Hoard of gold
With its impressive jewelled cross, cloisonné sword mounts and crested helmet, the Staffordshire Hoard is, in every sense, a treasure trove – but the archaeological data it yields is worth even more.
Chris Fern
Life in Hogarth's London
From excessive gin-drinking and prostitution to obsessive gambling, morals were at a very low ebb in the Georgian capital and who better to depict the rise and fall of its hapless citizens than William Hogarth?
Jo Tinsworth
Digging for Britain
Decades of hard work and research have yielded a wealth of knowledge as settlements from prehistory, the Roman occupation, Viking invasions and the reign of the Anglo-Saxons kings have been unearthed.
Mike Pitts
Regulars
Editor's letter
In the news
Book reviews and quiz
Calendar