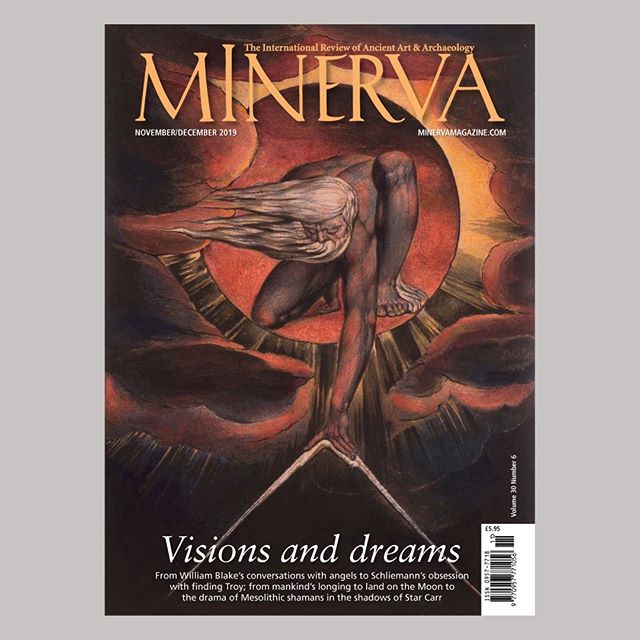 Over the Moon
From Ancient Egypt to the Apollo Moon Landing in 1969, the pale luminary that has bewitched the human race over the centuries comes under scrutiny at the National Maritime Museum.
Louise Devoy
Men, angels and demons
Mystic or madman? The visionary artist and poet William Blake has always divided opinion but his powerful image-making cannot be denied as a major retrospective at Tate Britain shows.
Martin Myrone
High-towered Troy
Described by Homer, 'discovered' by Schliemann, filmed by Hollywood directors, Troy has now inspired a new exhibition at the British Museum.
Lesley Fitton, Alexandra Villing,Victoria Donnellan & Andrew Shapland
Remembering Carthage
Home to Hamilcar and Hannibal, the scourge of Rome, and the tragic Queen Dido, the vibrant Phoenician capital is currently being celebrated at the Colosseum in Rome.
Dalu Jones
Mistress of time travel
With her lively detective tales set in Ancient Rome and Londinium, the acclaimed children's writer Caroline Lawrence inspires her young readers to investigate the Classical world – and to enjoy it.
Diana Bentley
Both sides of the coin
The histories of the powerful Roman and Persian Empires are told through displays of fine coins from the extensive collections of the Barber Institute of Fine Arts in Birmingham.
Maria Vrij & Michael Burling
On the horns of a dilemma
Intriguing horned headdresses found at the Mesolithic site of Star Carr in Yorkshire and that may have been used in shamanic rites are on show at the Museum of Archaeology and Anthropology in Cambridge.
Jody Joy