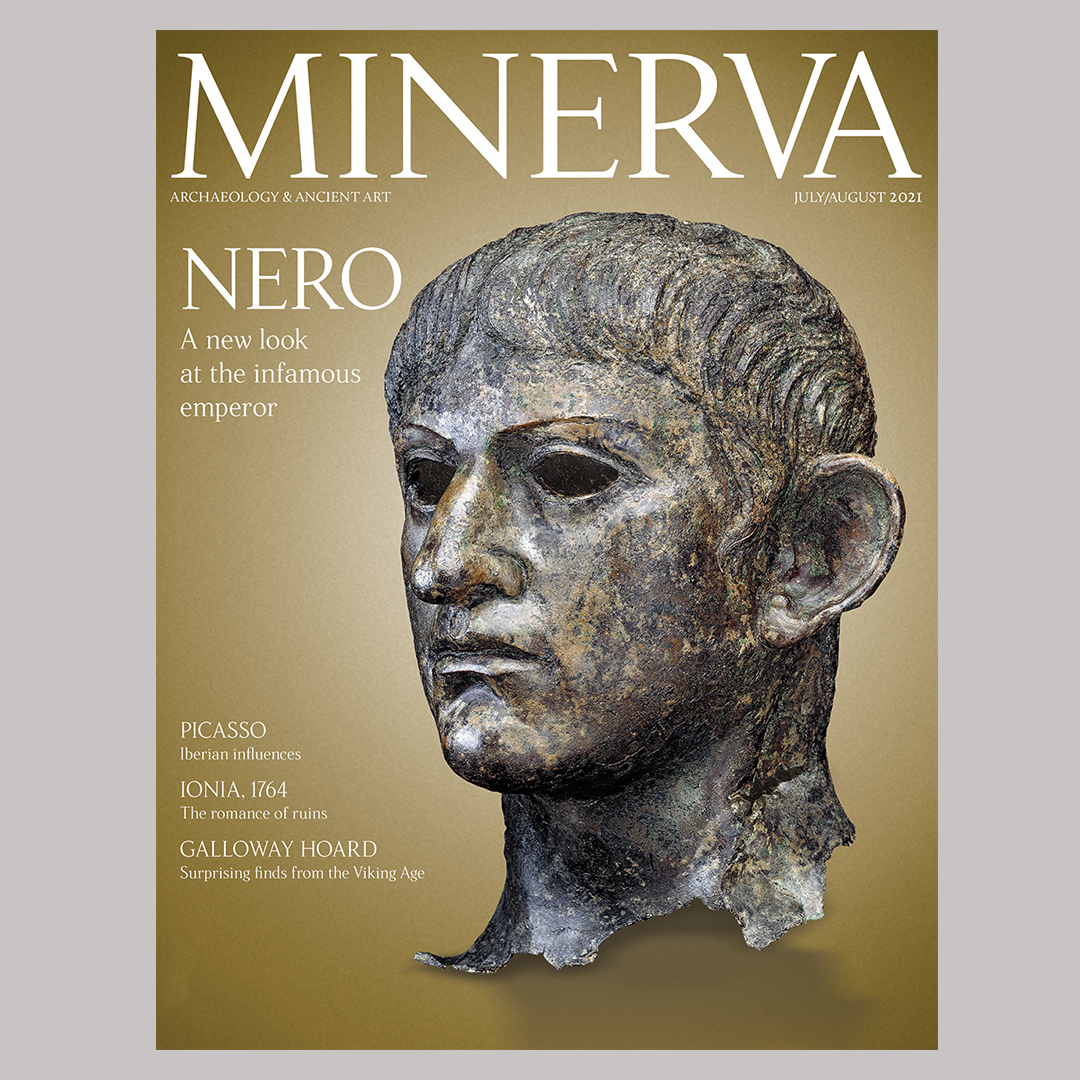 After his death at the age of 30, statues of the Roman emperor Nero were toppled, destroyed, and stored away for reuse and recarving by future emperors. Historians wrote in detail about his many misdeeds, colouring our view of the last Julio-Claudian ruler. These vehement voices belonged to Rome's ruling class, those with the power to write texts that would be read for centuries. But those who did not have such a privileged position also left traces of their views through graffiti, often in favour of Nero, who was an avid builder of public facilities, ranging from a covered market to a wooden amphitheatre.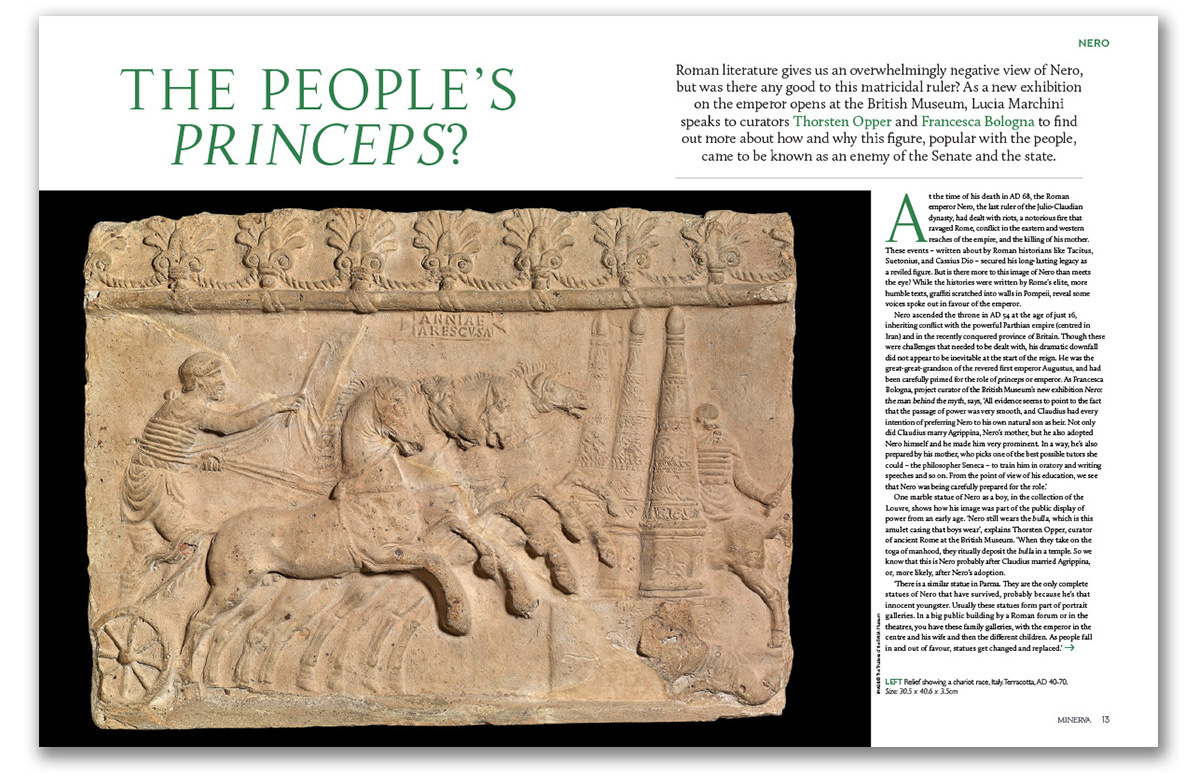 As a new exhibition on the emperor opens at the British Museum, our cover feature explores the world Nero and his critics lived in, and the changes that may have contributed to the one-sided hostility shown toward the emperor by ancient authors.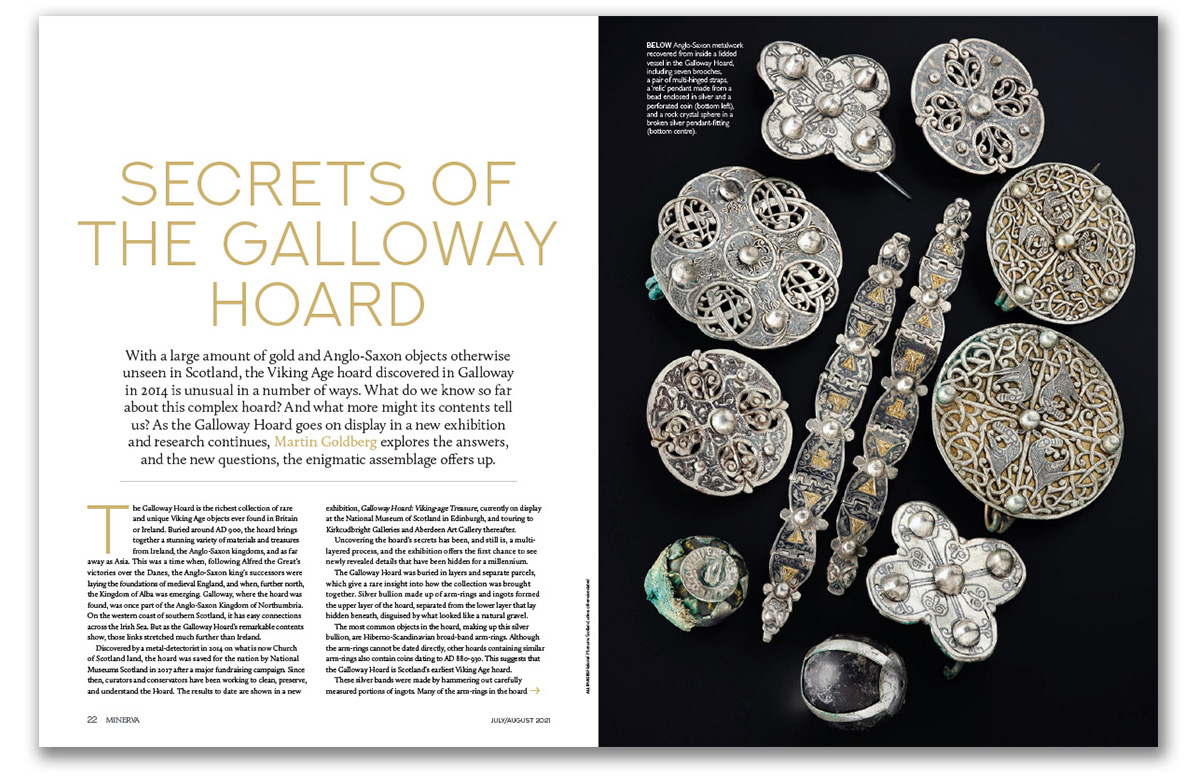 In 2014, the Galloway Hoard was discovered in south-western Scotland. The assemblage contained an unusually large amount of gold for a Viking Age hoard, and less-assuming objects too – including balls of dirt. From glitz to gravel, the remarkable hoard offers a chance to explore questions about Scotland's international connections in the 9th and 10th centuries AD. The answers may still be some way off, but, as the hoard goes on display in a new touring exhibition in Scotland, curator Martin Goldberg reveals what we know so far, and what we can hope to find out over the course of a new research project.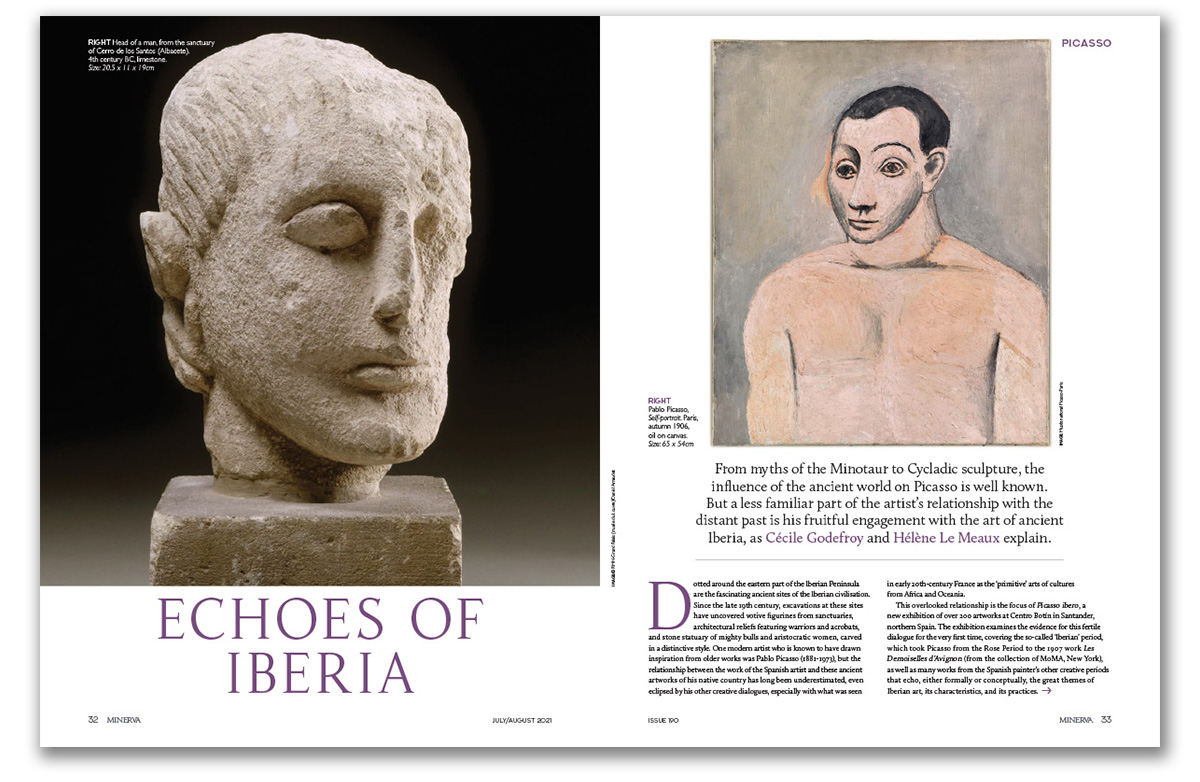 Working in France, the Spanish artist Picasso engaged in a creative dialogue with ancient Iberian art for many years. An Iberian-inspired statue watches over his grave in Vauvenargues in the south of France – a lasting reminder of his enduring connection to the ancient art of his homeland, which began with a visit to the Louvre in 1906. Cécile Godefroy and Hélène Le Meaux trace the artist's Iberian interests throughout his career.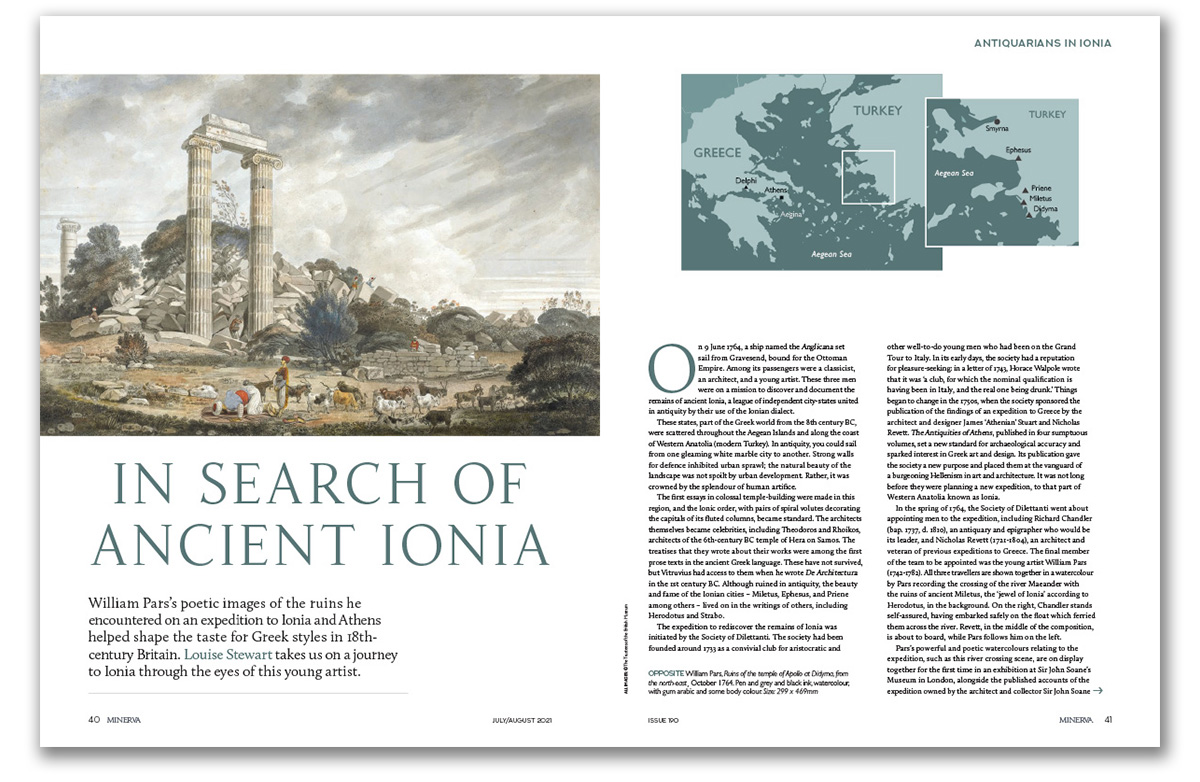 Next, we consider a rather different artist: William Pars, who joined an expedition to rediscover the ancient Greek sites of Ionia. Pars's watercolours from the 1764 voyage give a glimpse of what life was like on the expedition, but also convey the majesty of the ruined temples and their scenic surroundings, as Louise Stewart writes.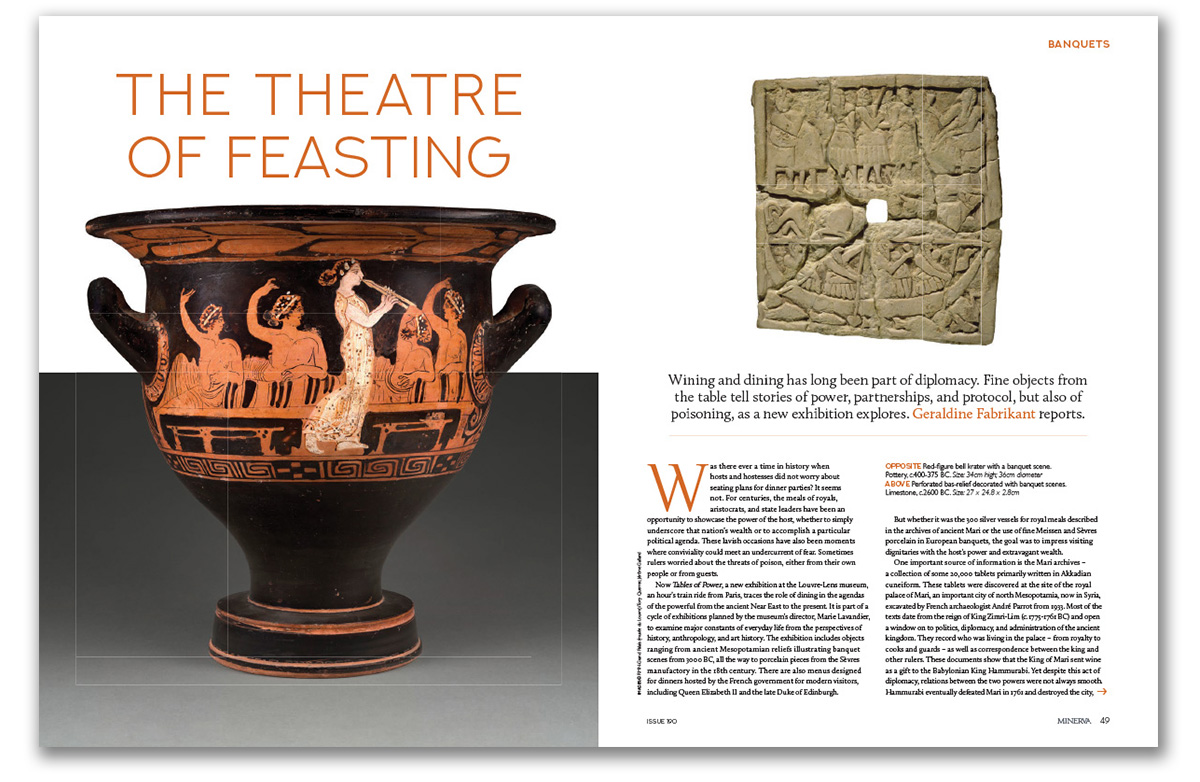 For our final feature, Geraldine Fabrikant looks at the culinary delights on offer to esteemed guests throughout the ages. Banquets were more than just a way to enjoy fine food and wine, as an exhibition at the Louvre-Lens explores. They provide a stage for elaborate formal protocol and ostentatious tableware, and even opportunities for poisoning.