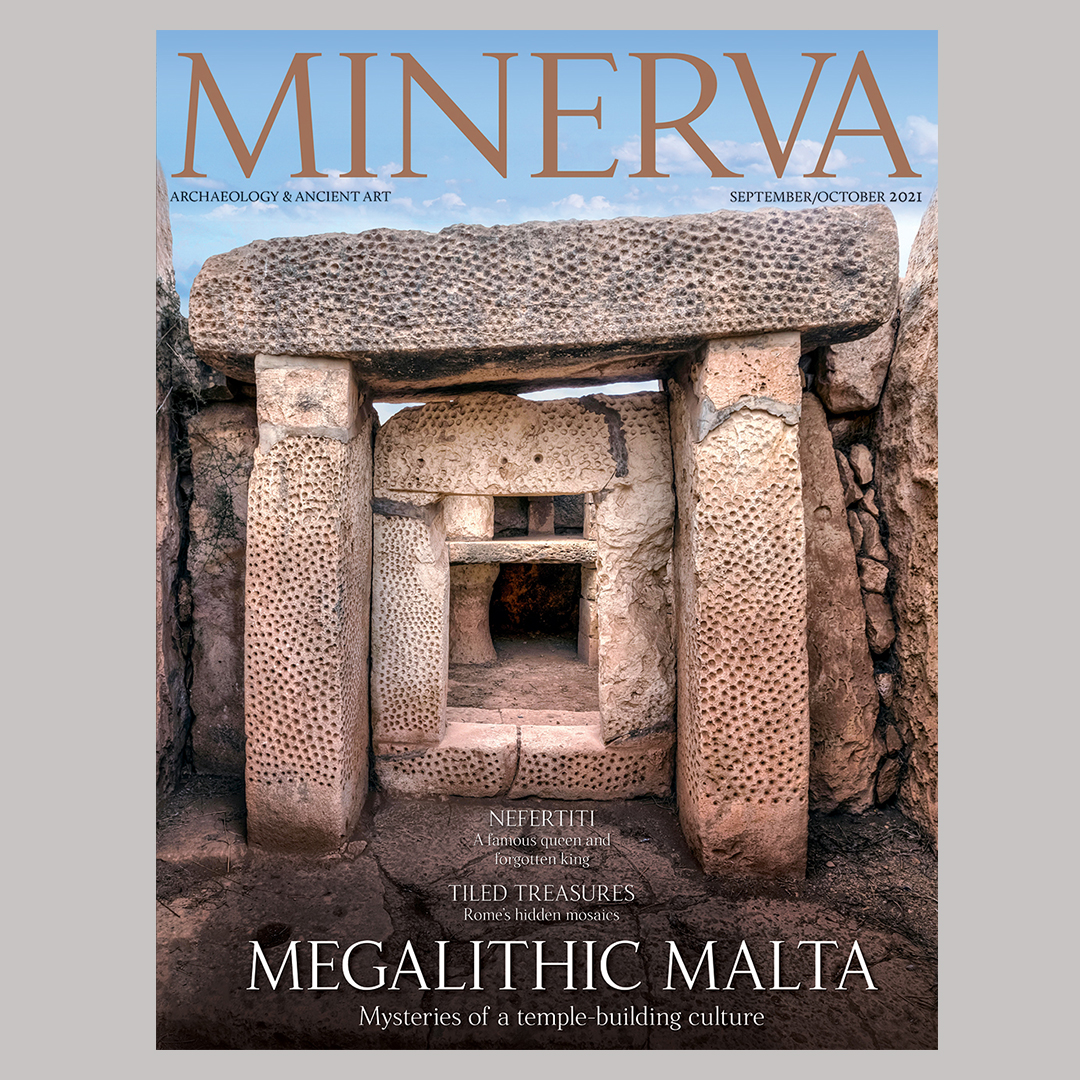 The Mediterranean islands of Malta and Gozo may be small, but they boast an impressive variety of archaeological sites, among them some of the oldest freestanding structures in the world. Vast megalithic temples and underground tombs were built from around 3600 BC, but abandoned about 1,000 years later.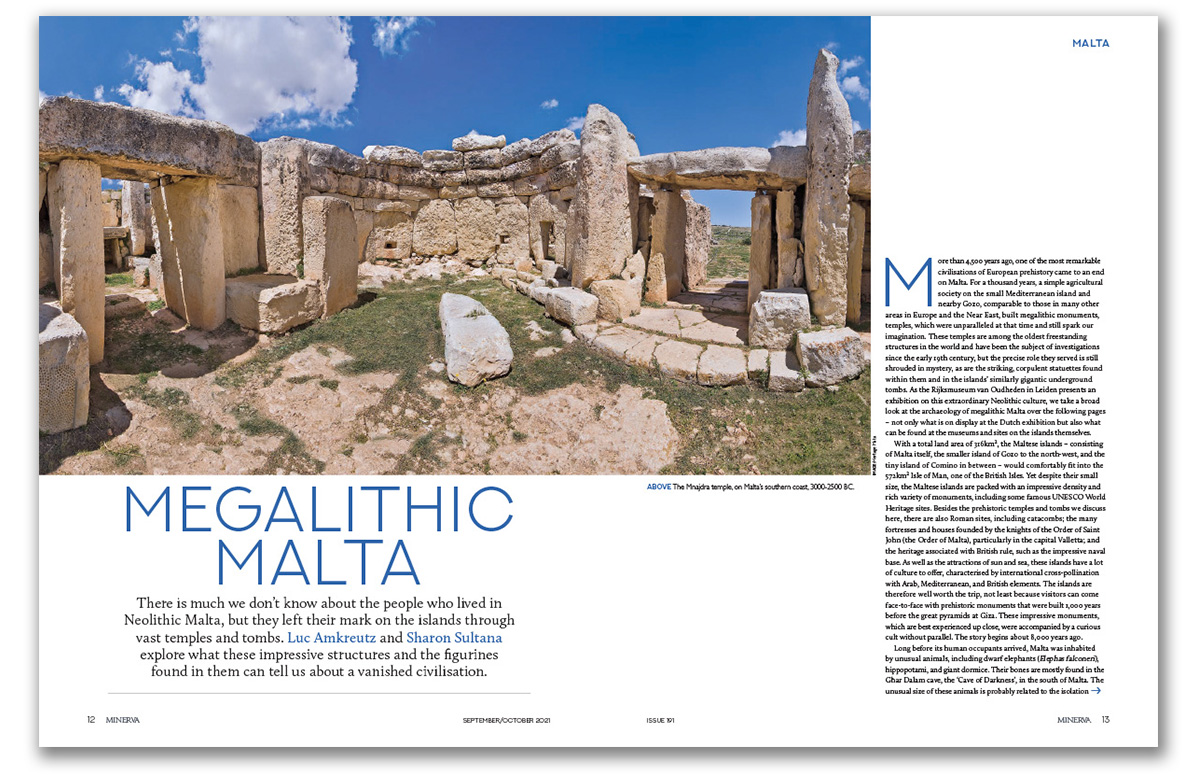 At these sites, archaeologists have found striking sculptures with corpulent shapes, whether they are a few centimetres tall or two metres tall, showing how the islanders could play with scale. But what did they represent? For our cover feature, Luc Amkreutz and Sharon Sultana examine this fascinating culture.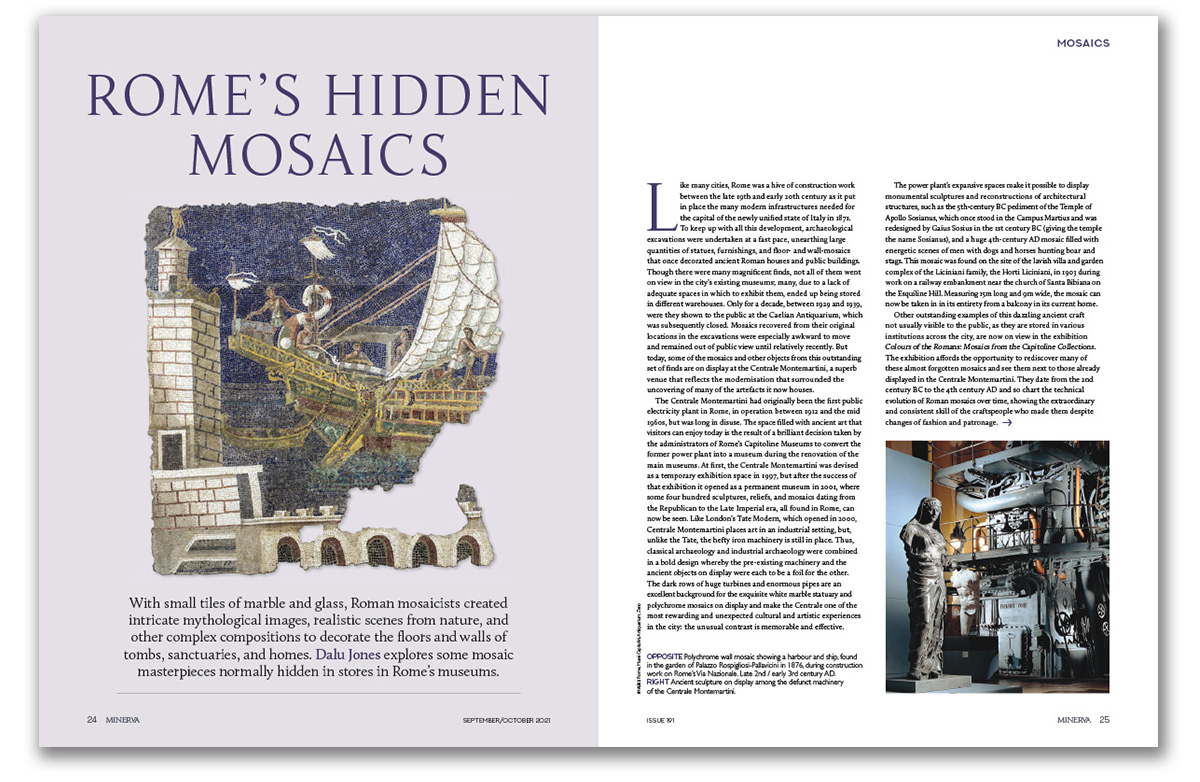 Next, we head to Rome, where many mosaics were uncovered during construction work in the late 19th century. These mosaics once adorned homes, shrines, and tombs in and around the ancient city, but after their rediscovery many have been little-seen by the public as they are kept in museum stores. Dalu Jones guides us through some highlights of this intricate ancient craft, on view in a temporary exhibition.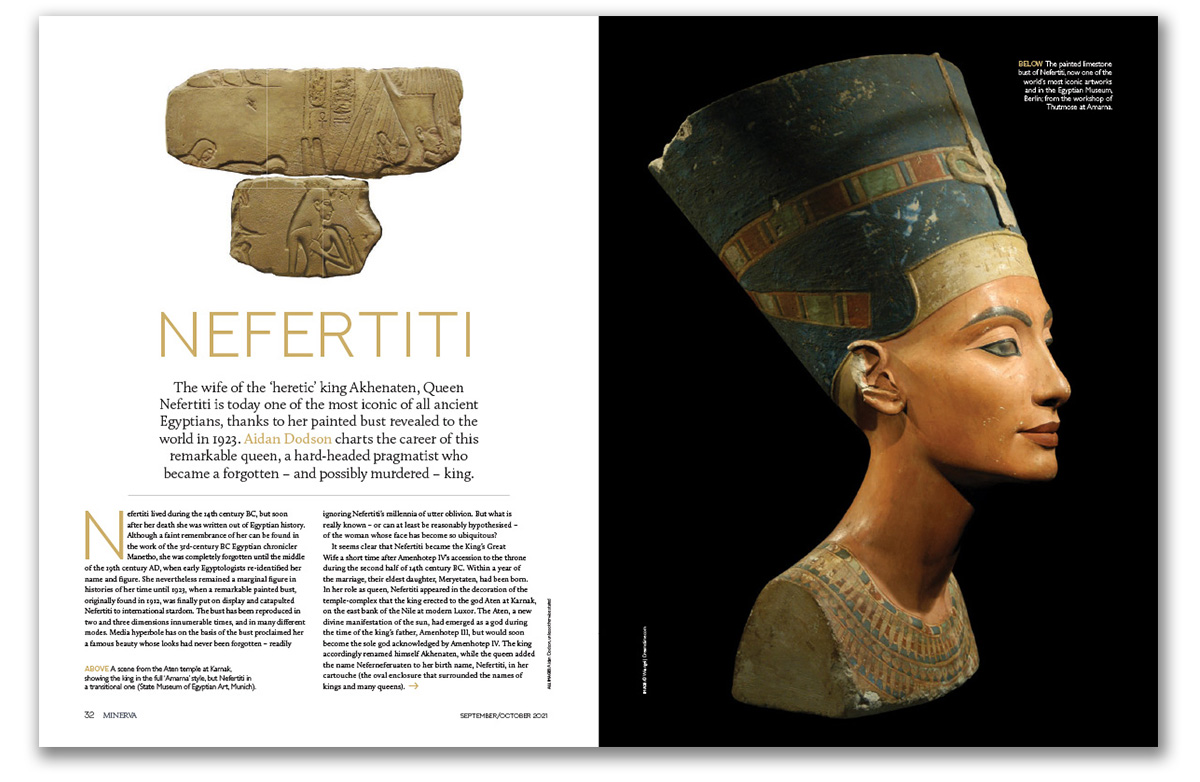 While these mosaics are not particularly well known, our next feature focuses on a much more famous subject: the ancient Egyptian queen Nefertiti. Nefertiti's face is a familiar one today – thanks to the discovery of her painted limestone bust – but, as Aidan Dodson writes, this was not always the case. Our third feature charts the queen's remarkable career through dramatic changes implemented by her husband Akhenaten (the subject of Philip Glass's sensational opera) and through their turbulent aftermath.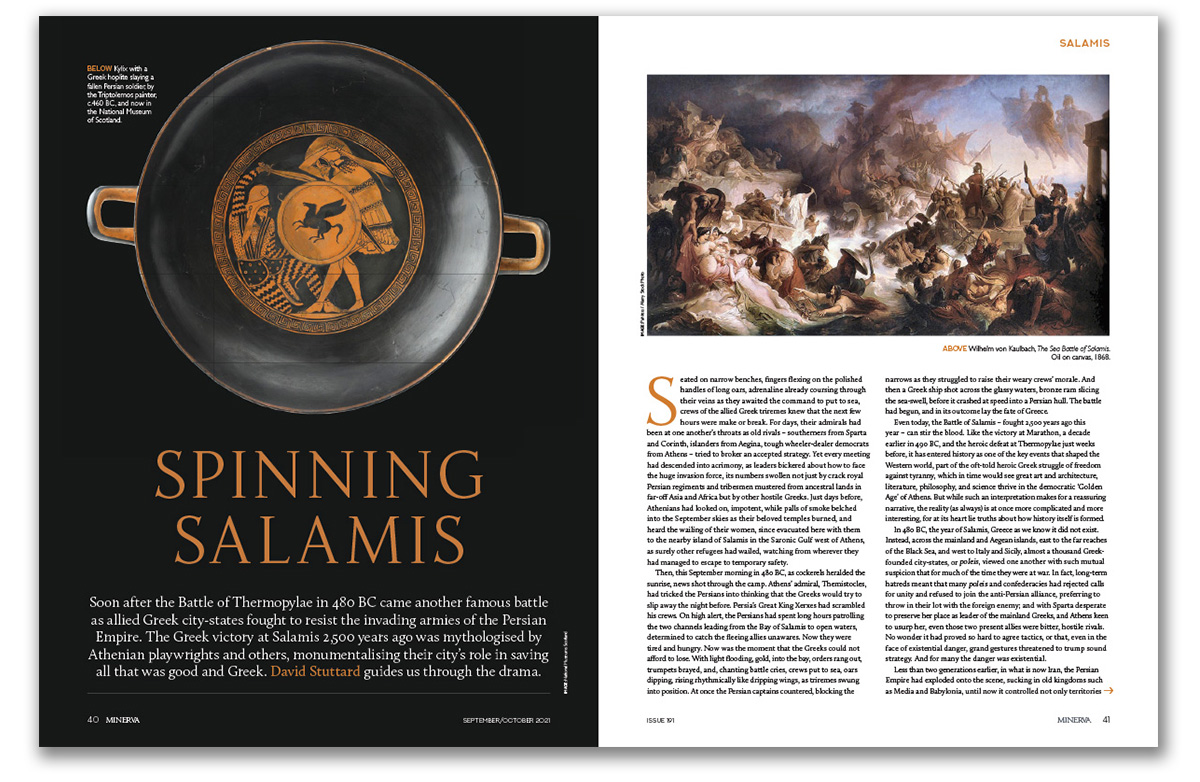 In September 480 BC, a fleet of Greek ships defeated the invading Persian armies in a naval battle in the Bay of Salamis, not far from Athens. With help from the Athenians, the Battle of Salamis has come to be viewed by some as a key episode in shaping the western world. David Stuttard tells us how the battle was won – and how the victory was spun as a tale of Greek heroism in the face of tyranny.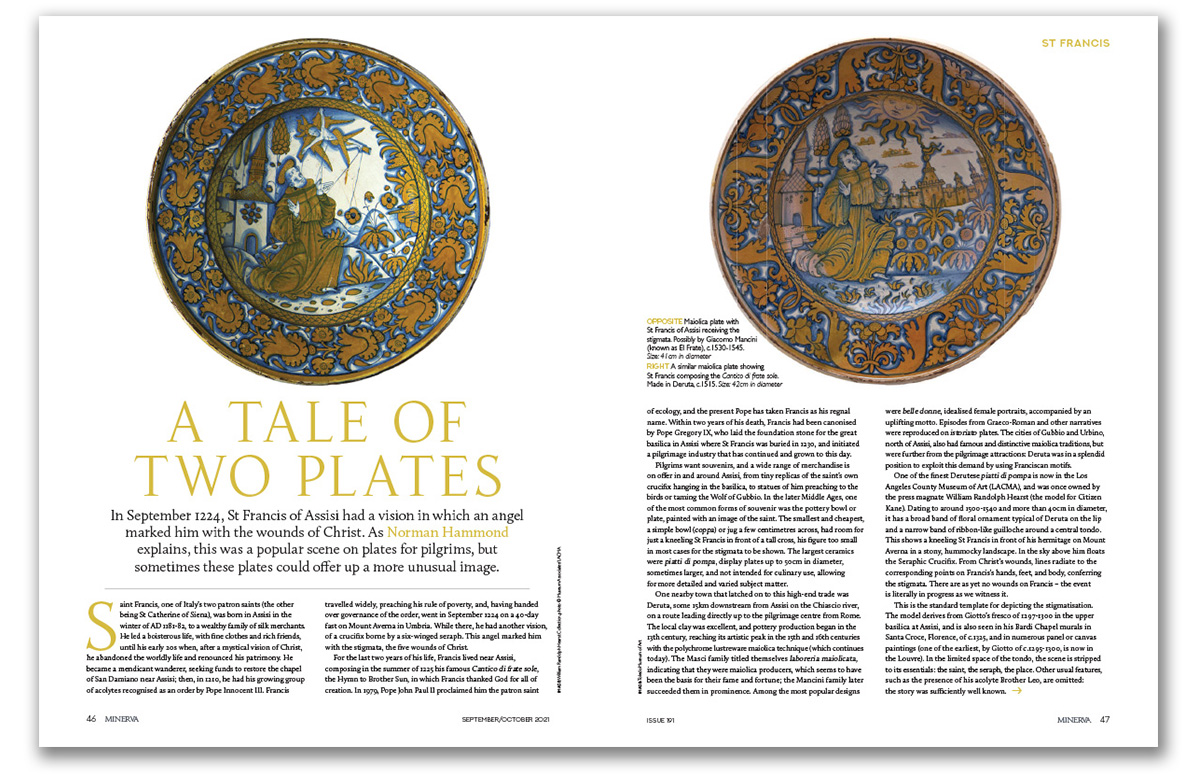 Also in September, in 1224, the man who became St Francis of Assisi had a vision in which he received the wounds of Christ. Assisi has attracted pilgrims for centuries, many wanting souvenirs in the form of painted plates. Norman Hammond takes a look at a Renaissance example that offered something different from the usual maiolica wares.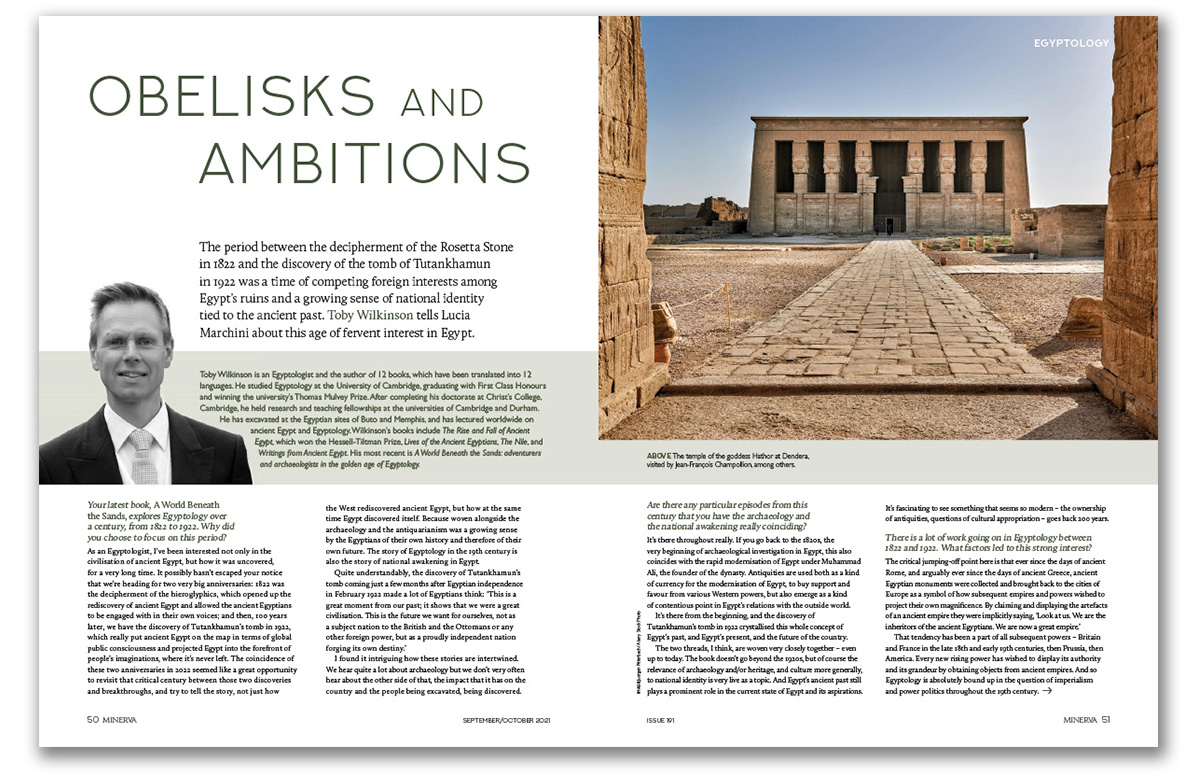 Finally, we speak with Egyptologist Toby Wilkinson about his recent book, which explores the people and politics at play in Egyptian archaeology between the decipherment of the Rosetta Stone and the discovery of the tomb of Akhenaten's famous son, Tutankhamun.