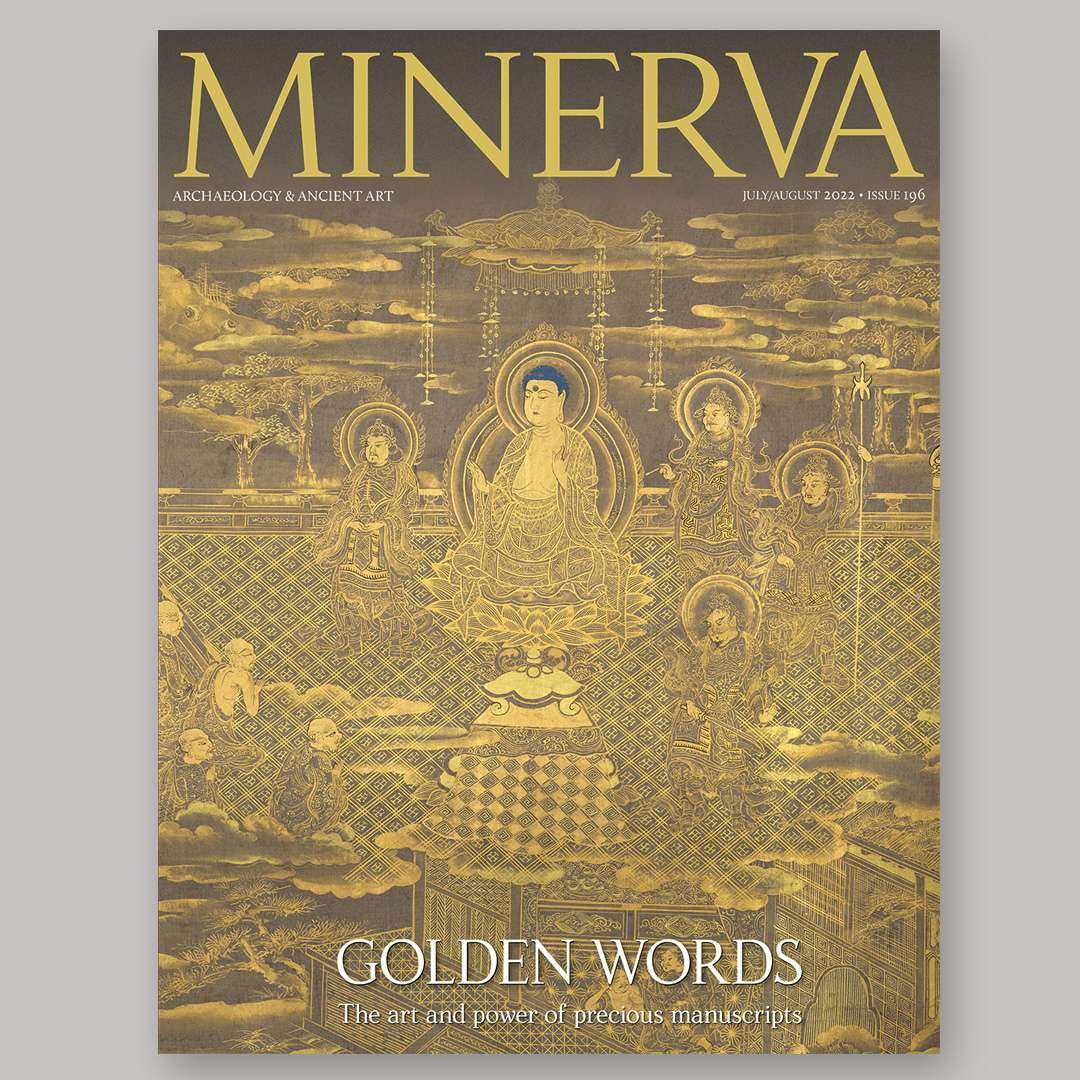 The golden scene on our cover of the Buddha granting his disciples promises that they too may attain Buddhahood comes from a spectacularly lavish scroll of the Lotus Sutra. Beyond this opening image, the scroll contains exquisite gold calligraphy that is on display in an exhibition at the British Library along with many other equally sumptuous texts. They were produced in different parts of the world, out of different religious and political traditions, and using different techniques, but what unites them is the gleam of gold. As curators Annabel Teh Gallop, Eleanor Jackson, and Kathleen Doyle write, whether it is for a sacred text like the Lotus Sutra or a secular one like a land grant or a favour-currying diplomatic letter, gold has long been considered to have a special ability to elevate the status of a document.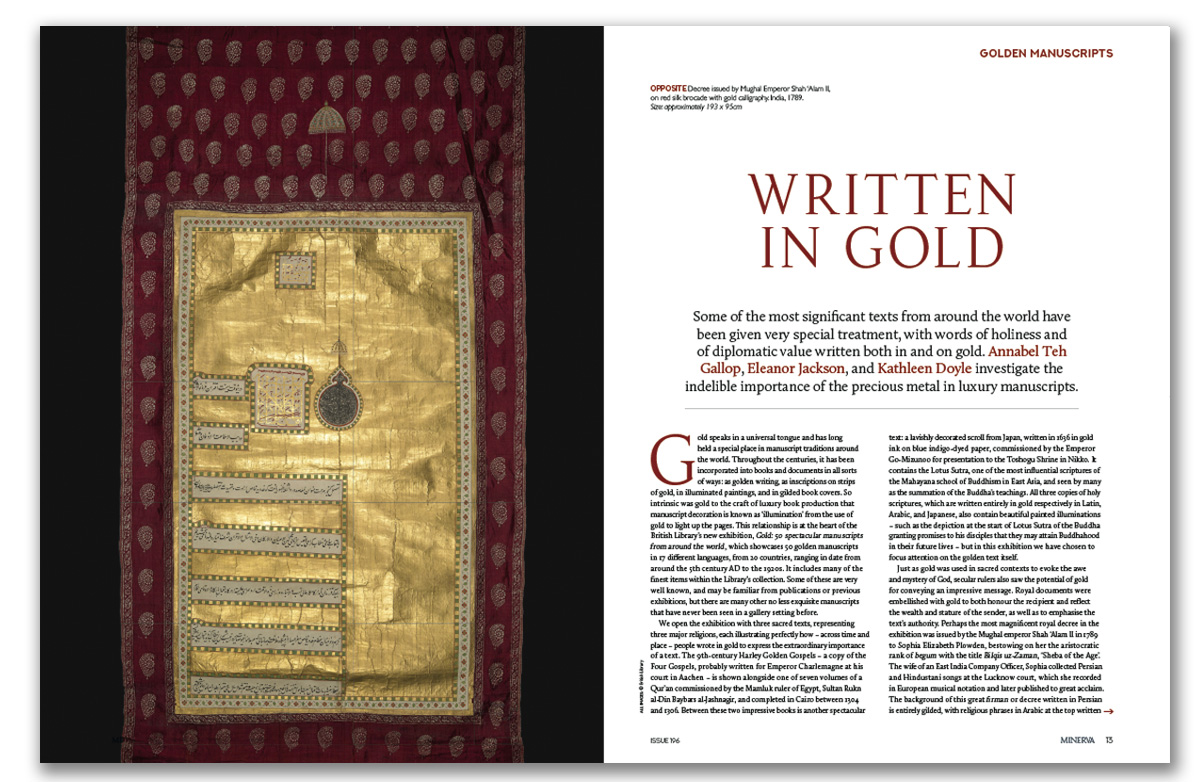 Next, we visit Naples with Dalu Jones, as she takes us down into the Ipogeo dei Cristallini, a group of four ancient Greek tombs beneath the streets of the southern Italian city. Here, restorers are busy at work as they ready the sepulchral space for visitors, watched from on high by a large head of Medusa that once protected the deceased.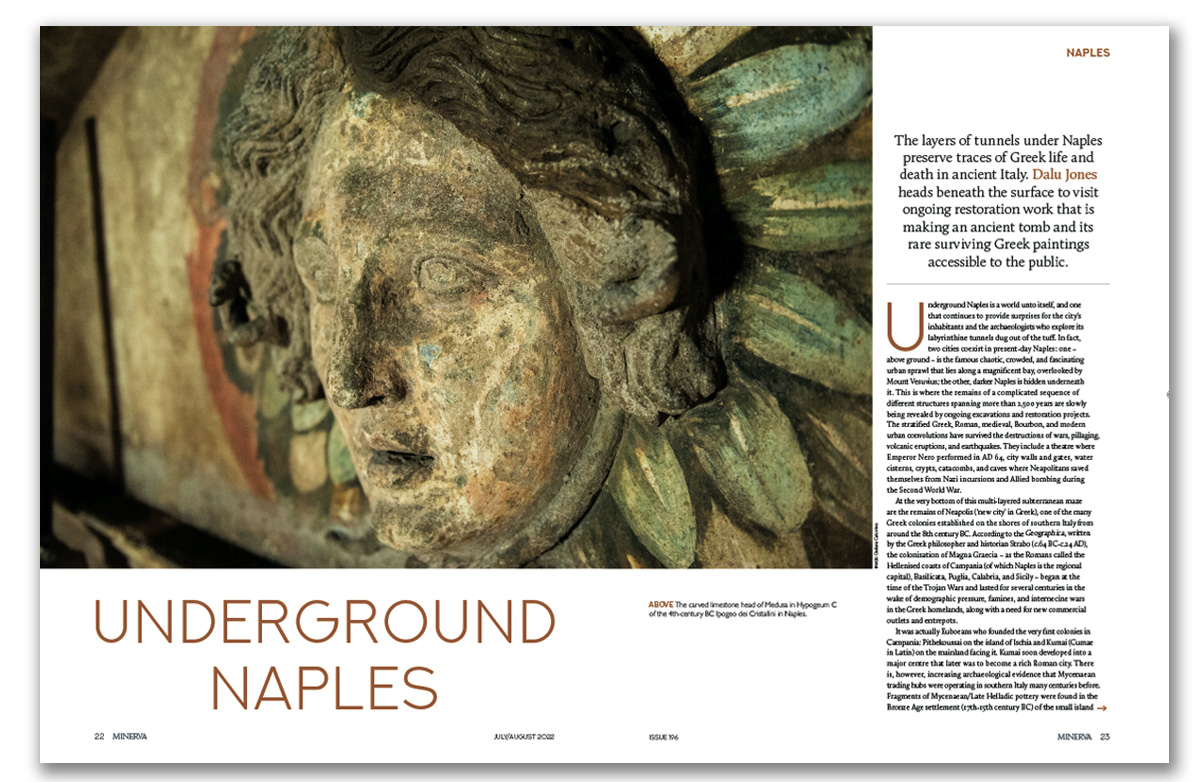 Protection from malevolent forces is one aspect of feminine power explored at a new exhibition at the British Museum. But as well as figures of compassion and salvation, some women were seen as destructive demonesses. Lindsay Fulcher guides us through some of the different attitudes to female spiritual power held by different cultures, and how these are expressed in art.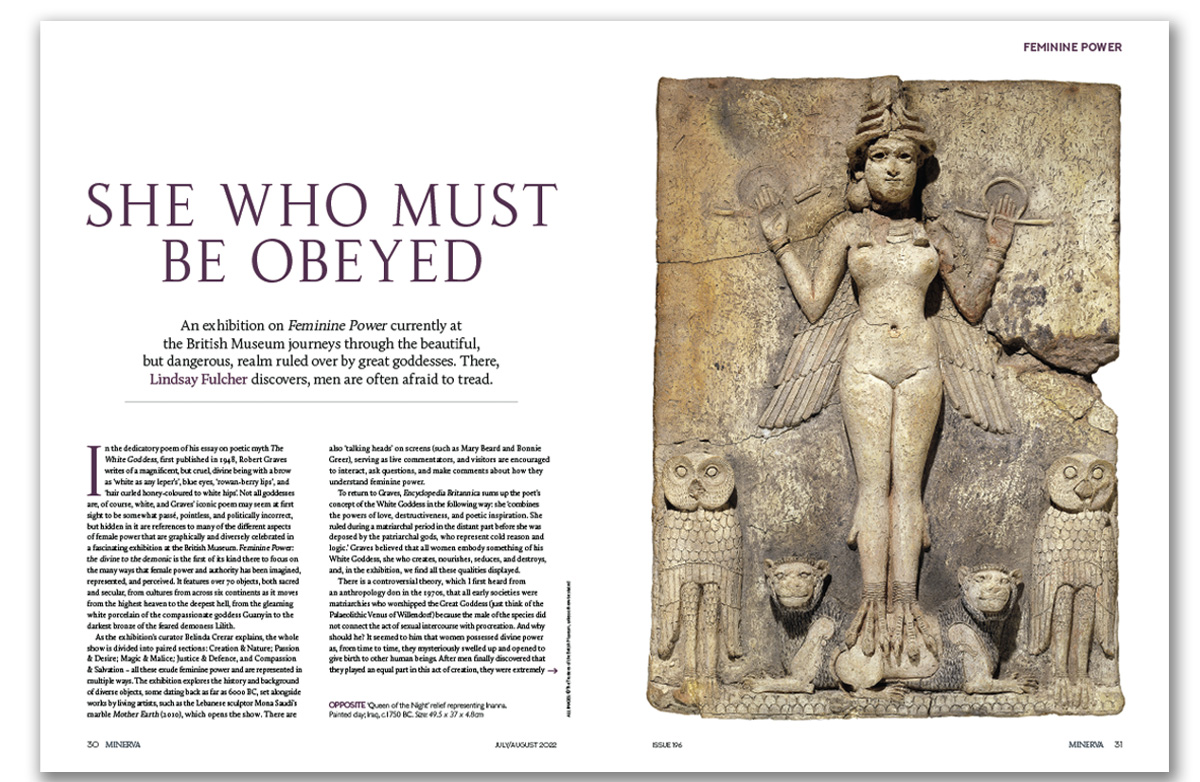 A spiritual theme continues in our next feature, when Emma J Wells tells us the story of how the Gothic style of architecture came to set the tone for medieval churches, with flying buttresses and 'strainer' arches deployed by abbots, master masons, and kings as they vied to create towering cathedrals filled with light.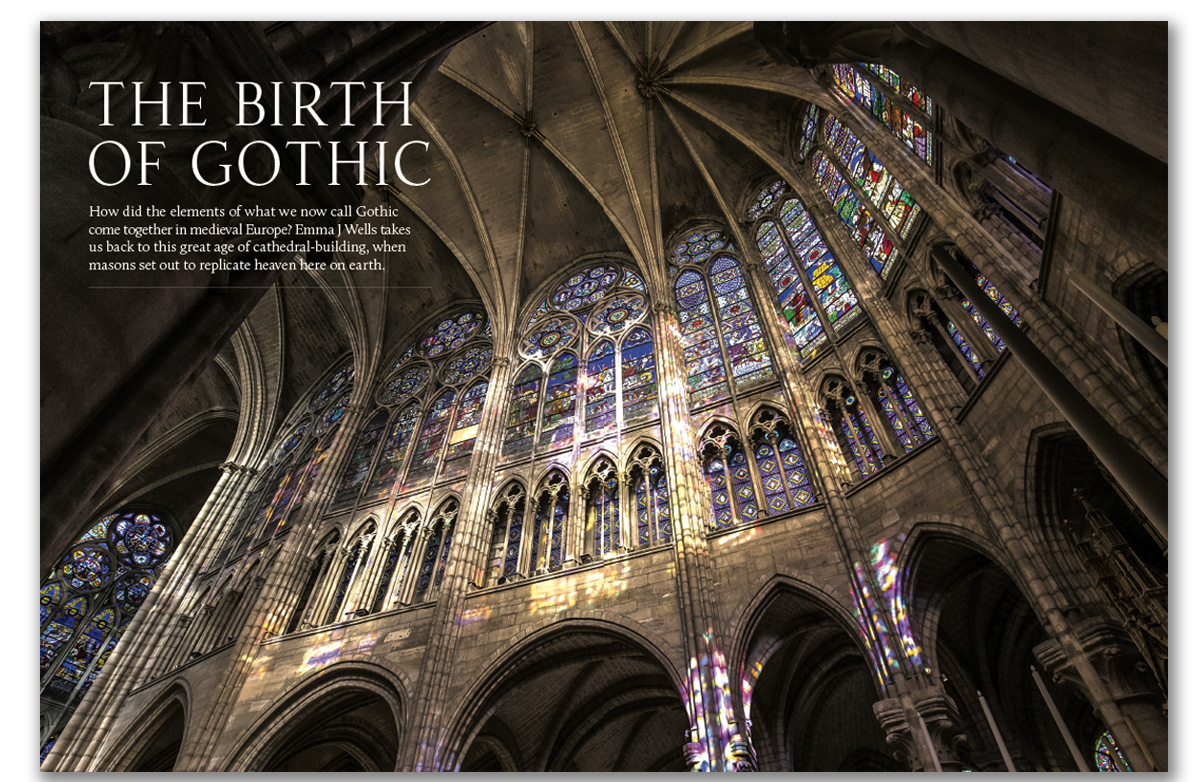 Finally, we catch up with Christine Kondoleon, Laure Marest, and Phoebe Segal, curators at the Museum of Fine Art, Boston, to hear about their work revitalising galleries of Greek, Roman, and Byzantine art, which include everything from Archaic temple friezes to Cy Twombly's 20th-century painting.