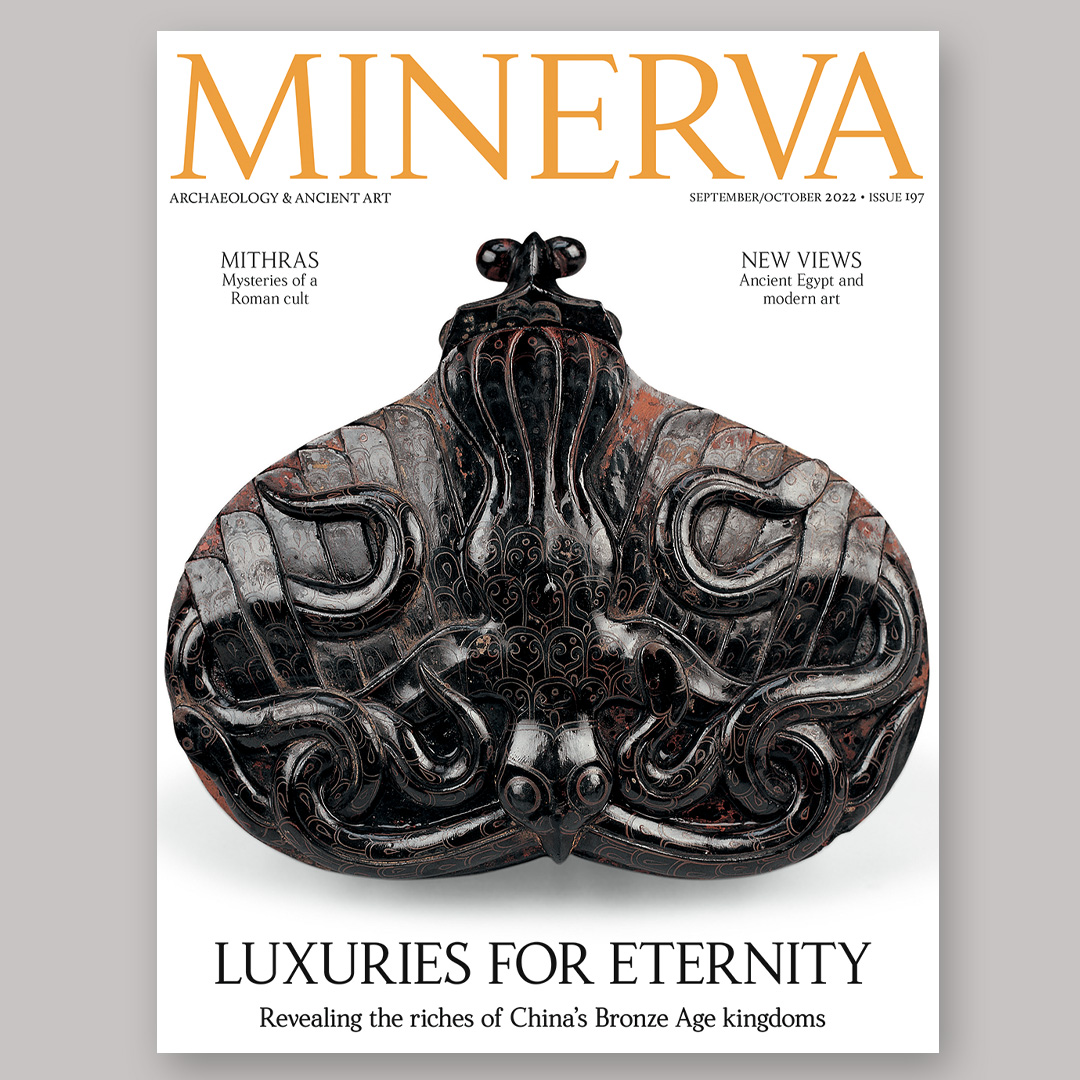 Think of ancient China and it is probably the impressive Terracotta Army of the first emperor, Qin Shi Huangdi, that springs to mind. And that is what the Qin, China's first empire, might well have wanted. They destroyed the records of their vanquished and wrote gloriously of their own deeds, sidelining some of the numerous states that thrived and created intricate ritual bronzes and luxurious lacquerwares for centuries before the Qin came to dominate. Among China's long overshadowed Bronze Age kingdoms are the Zeng and Chu, whose rulers and rich culture are being revealed through exciting archaeological discoveries. As some of these wonders get ready to go on display in an exhibition in San Francisco in October, Fan Jeremy Zhang guides us through the astounding material culture of the Zeng and Chu kingdoms in our cover feature.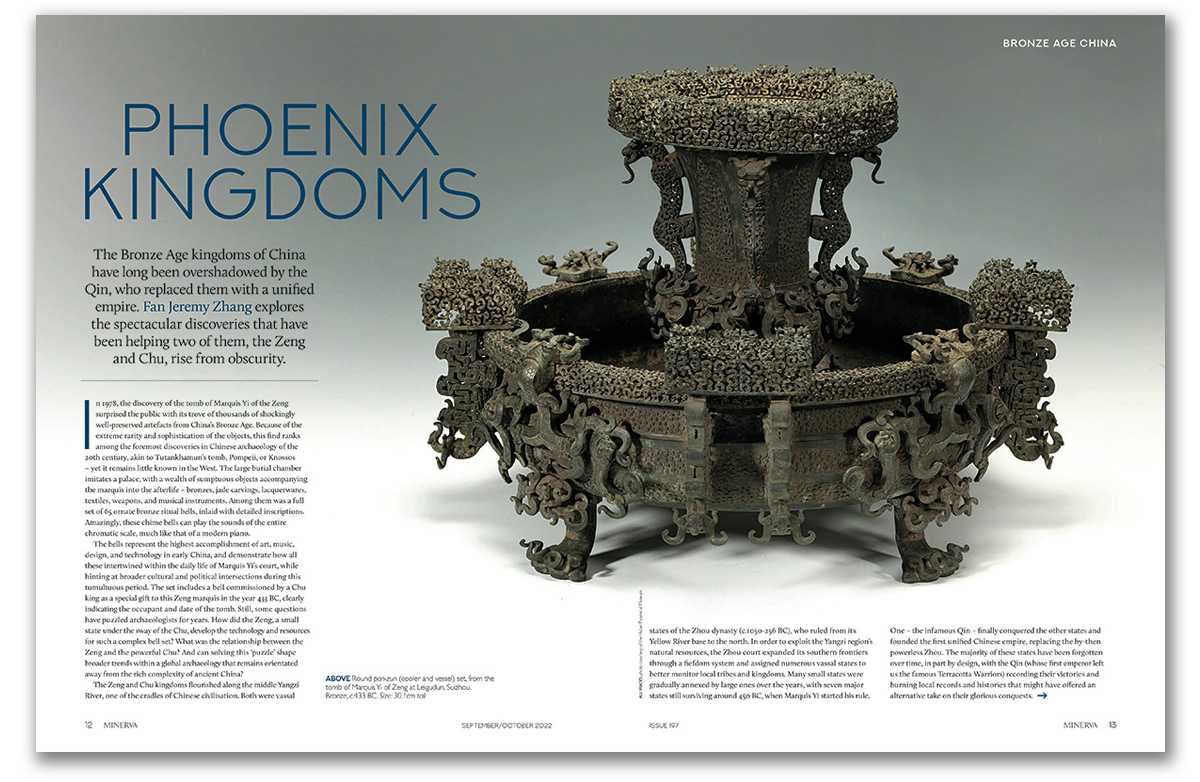 Like the forgotten Zeng, the reputation of the god Mithras – or at least of his followers – was greatly influenced by writers with an agenda. Christian authors of late antiquity disparagingly described brutal initiations as well as purifying rituals with water that they saw as a 'diabolical imitation' of baptism. The picture of what actually went on in Mithraic sanctuaries across the Roman Empire is much murkier, as Margaux Bekas and Pascal Capus explain.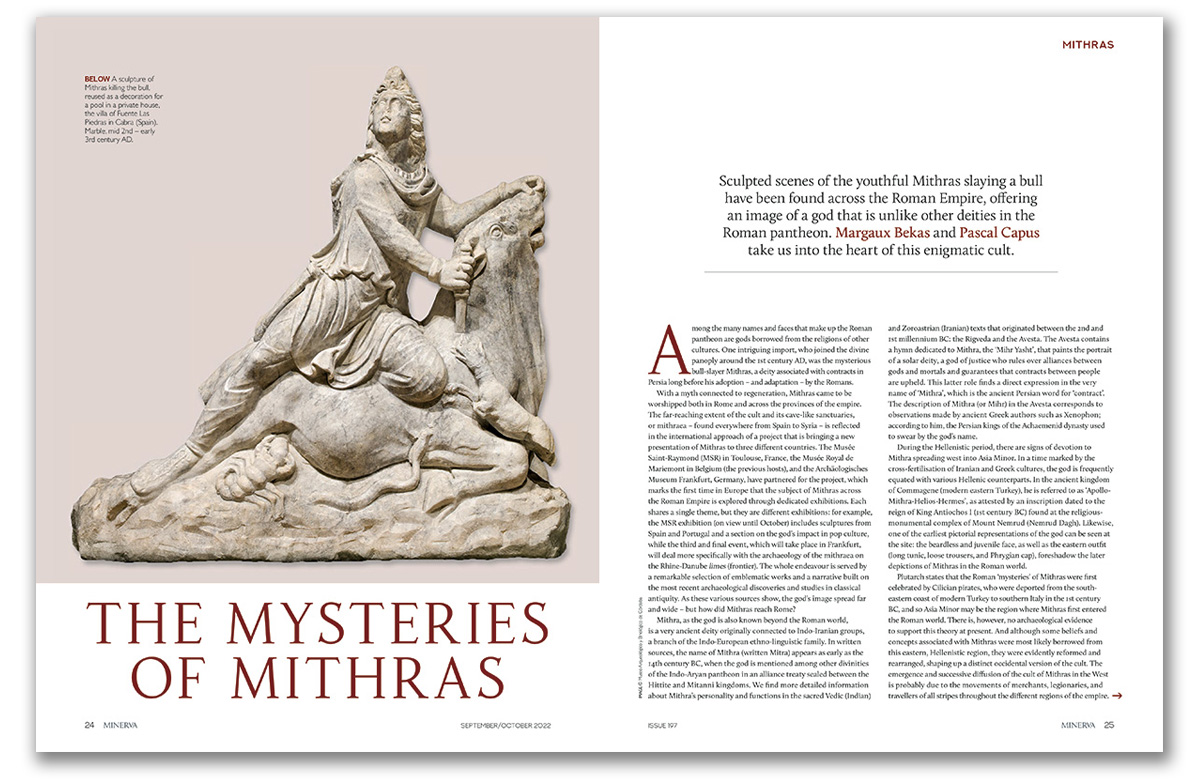 Next, we explore some fascinating ways of engaging with the ancient world. Benjamin Hinson and Anna Ferrari delve into art's enduring play with ancient Egypt and consider its role in contemporary Egyptian art.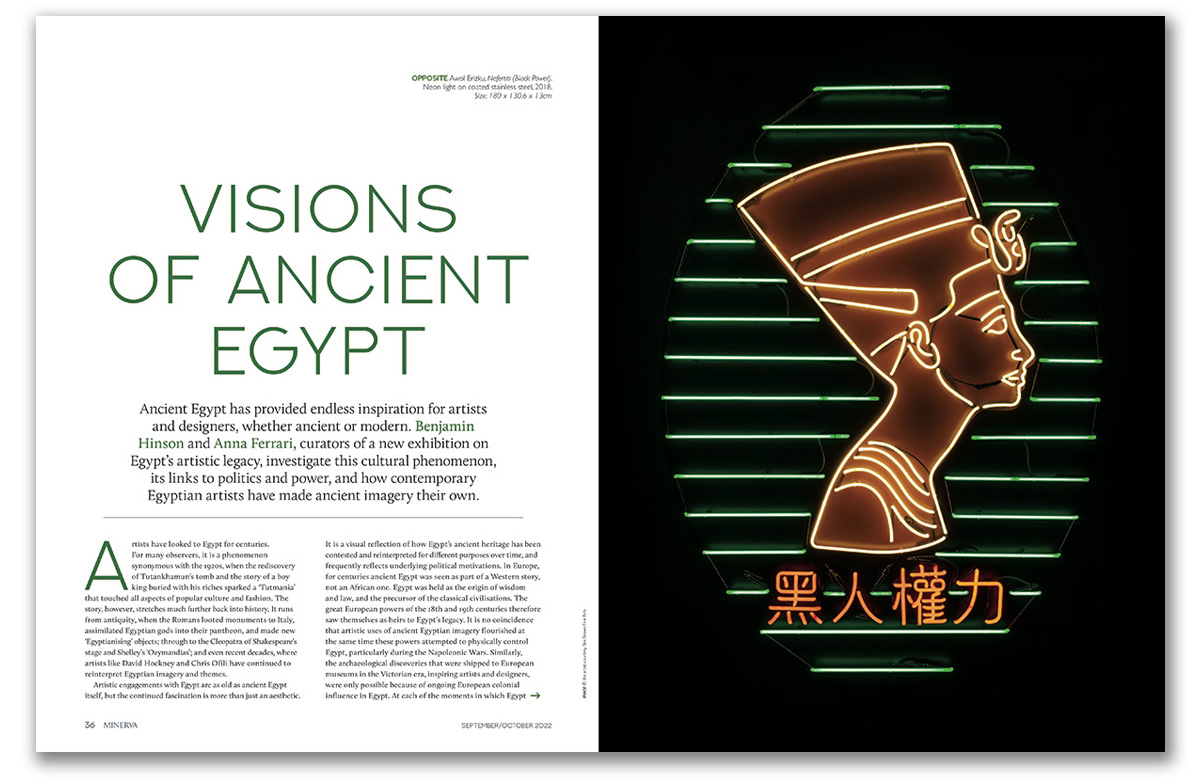 Then, Simon Coppock combs through some intriguing notebooks discovered in France. Recently published in English translation, these pages document one man's attempt to interpret marks on the walls of the Lascaux caves as a form of prehistoric poetry. What can creative approaches like these tell us about our desire to connect to the past?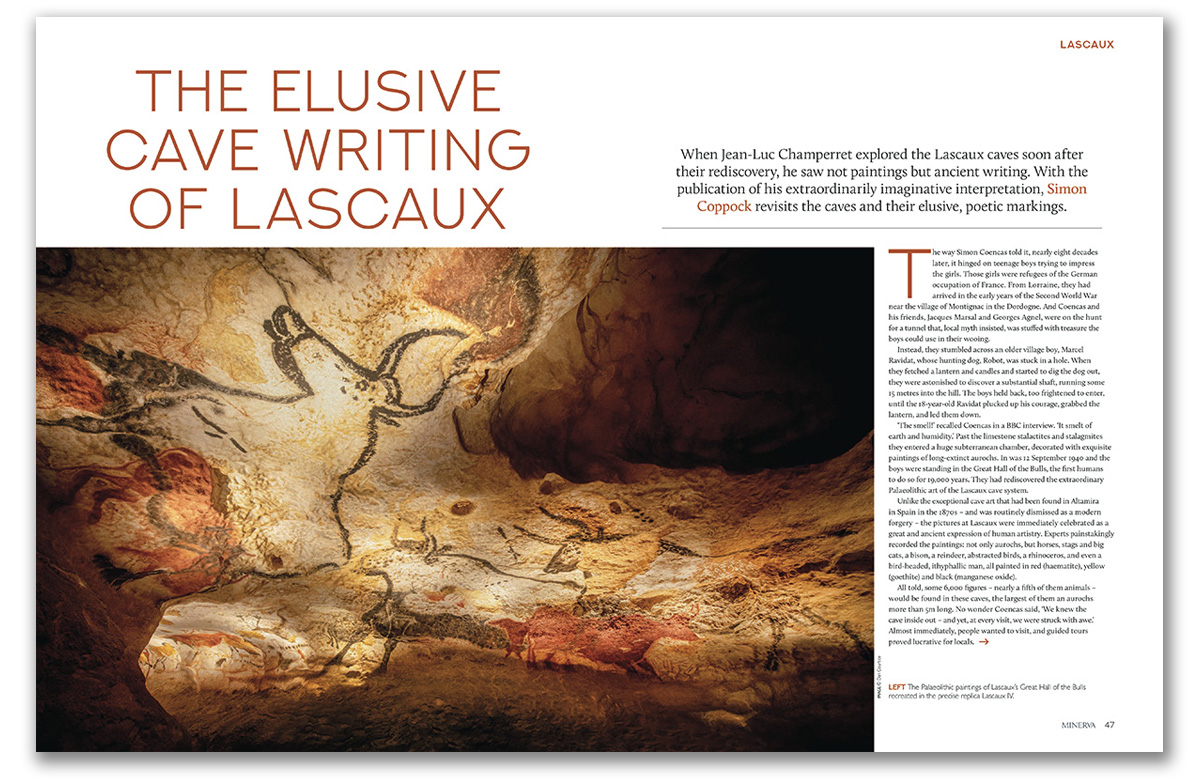 Finally, Diana Bentley speaks to Janina Ramirez, a familiar face from television documentaries, to hear about her latest work: bringing the stories behind some of the best-known archaeological discoveries and all-too-often overlooked women of the medieval period to wider audiences.