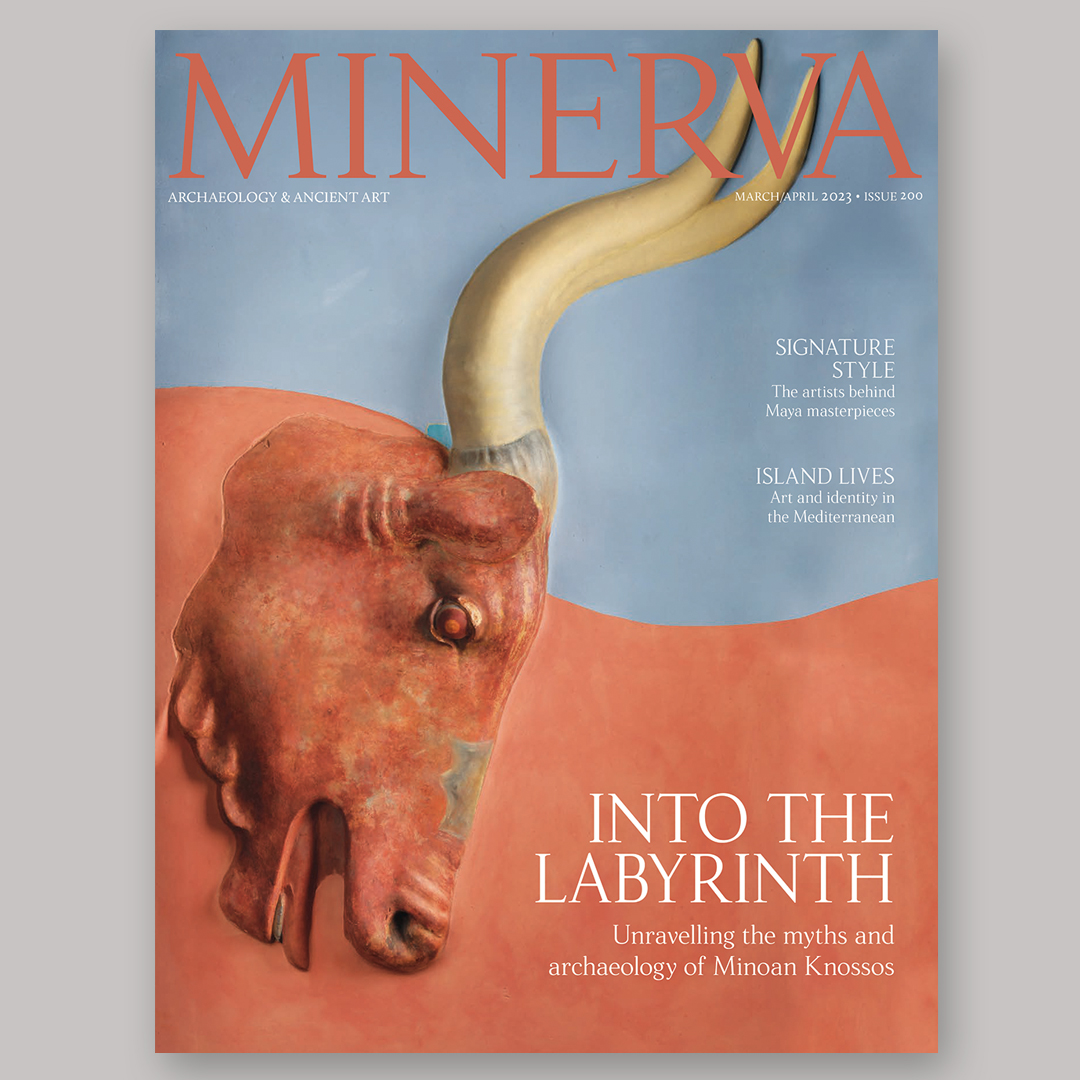 Imbued with the myth of the Minotaur, the ruins of the Palace of Knossos on Crete make up one of the best-known archaeological sites. Much of what visitors can see – bold, bright frescoes and columns – is the result of 'reconstitution' work by the archaeologist who excavated them in the early 20th century: Arthur Evans. In our cover feature, Maev Kennedy reports on a new exhibition that explores his work and intriguing interpretations, and how our understanding of the fascinating site has changed since then, as archaeology continues to shed light on Minoan Crete.
As well as Crete, we visit the islands of Sardinia and Cyprus with Anastasia Christophilopoulou, who has been researching island identities in the Mediterranean. Archaeological finds such as figurines made from imported metals and distinctive pottery show how, as sea travel and trade progressed in antiquity, these three islands became more connected by the waters that separated them.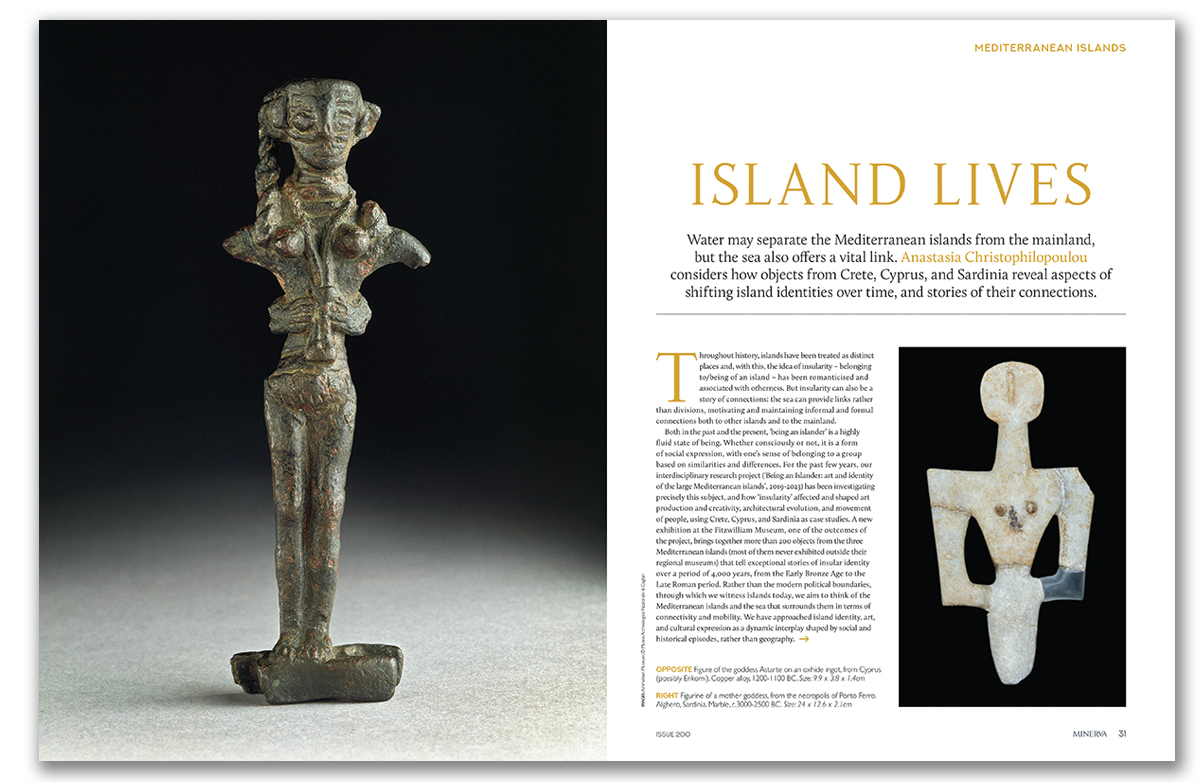 Elsewhere in this issue, we explore what we know about the people behind spectacular depictions of gods and lords in Maya royal cities, long thought to be anonymous artisans. Joanne Pillsbury and Laura Filloy Nadal relate how advances in reading Maya glyphs have been revealing the names of artists. At one site, their signatures were given particular prominence, perhaps a sign of cultural diplomacy and the desire of the ruling classes to show themselves to be cultivated patrons.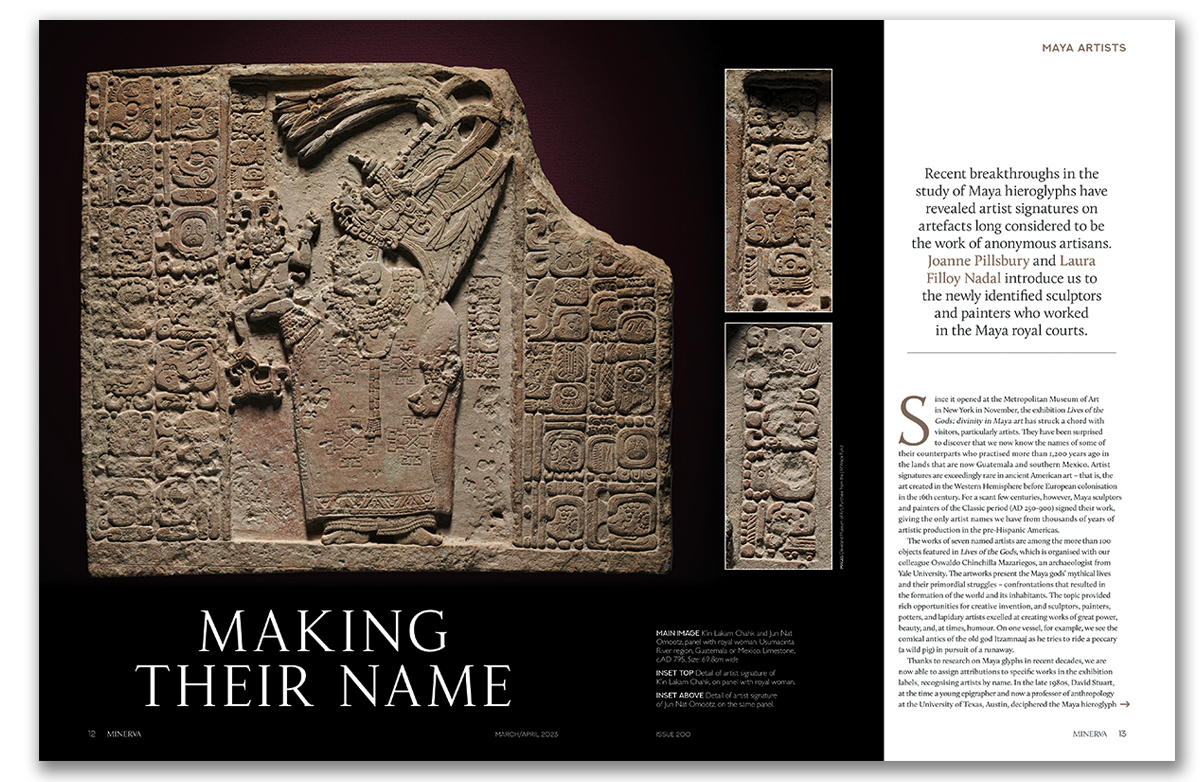 Art's relationship to power is a current that runs through Dalu Jones' tour through the Pilotta palace complex in Parma, built and filled with paintings, sculptures, books, and archaeological artefacts by the dukes of Parma. One duke competed with his brother in archaeological discoveries, setting up an archaeological museum and sponsoring the excavation of a Roman city, while another built a theatre in the palace to curry favour with the powerful Medici.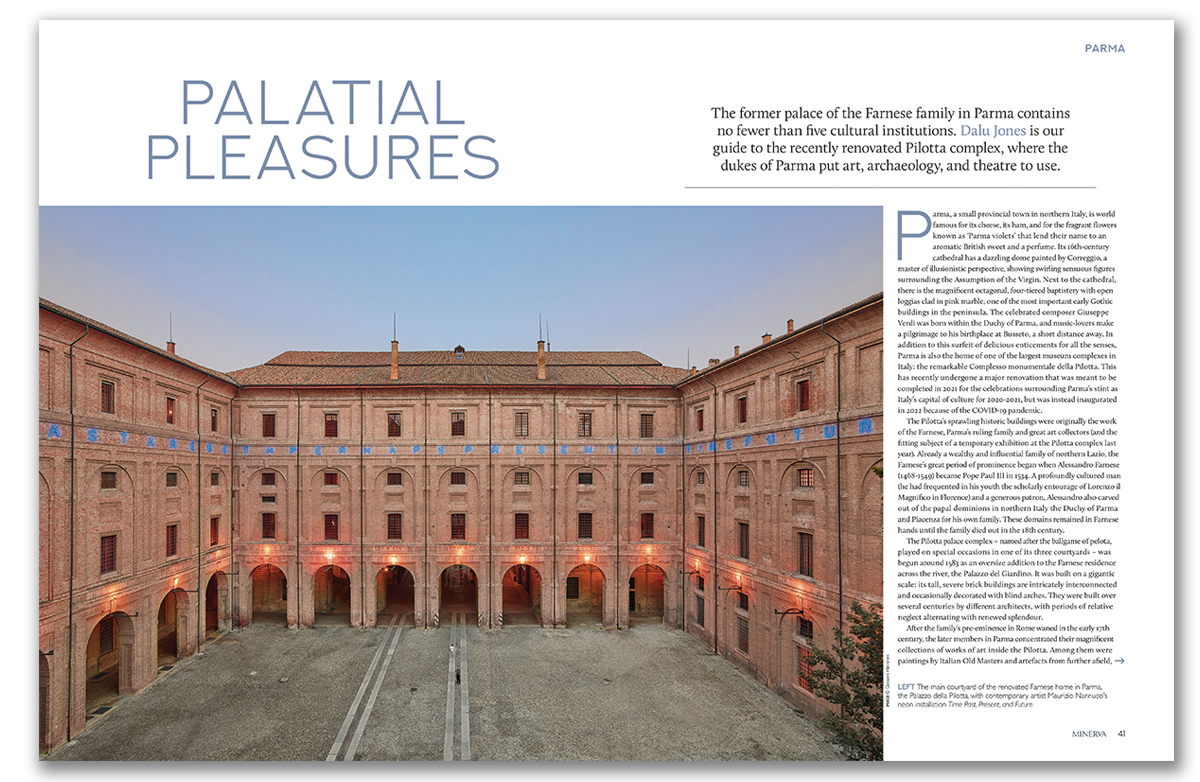 We continue the theatrical theme in our final feature, in which Diana Bentley guides us through five ancient theatres being restored in northern Greece.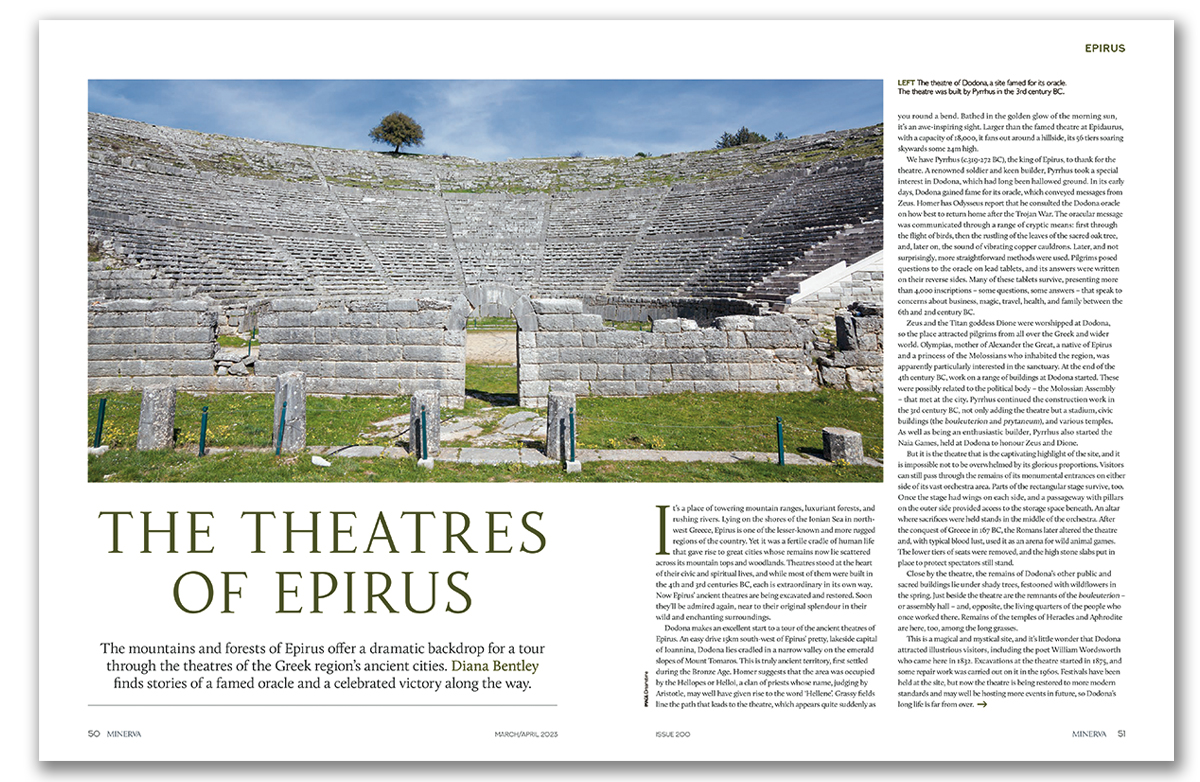 I am pleased to note that this is the 200th issue of Minerva. As we reach our milestone, I'd like to take the opportunity to remind you that, if you enjoy the magazine, you can catch up with issues you might have missed over the past few years (from issue 186) on our online platform: The Past. There you will also find challenging quizzes, stories from Current Publishing's other titles and exclusive content, and podcasts exploring the content of all our magazines. Go to https://the-past.com to find out more.