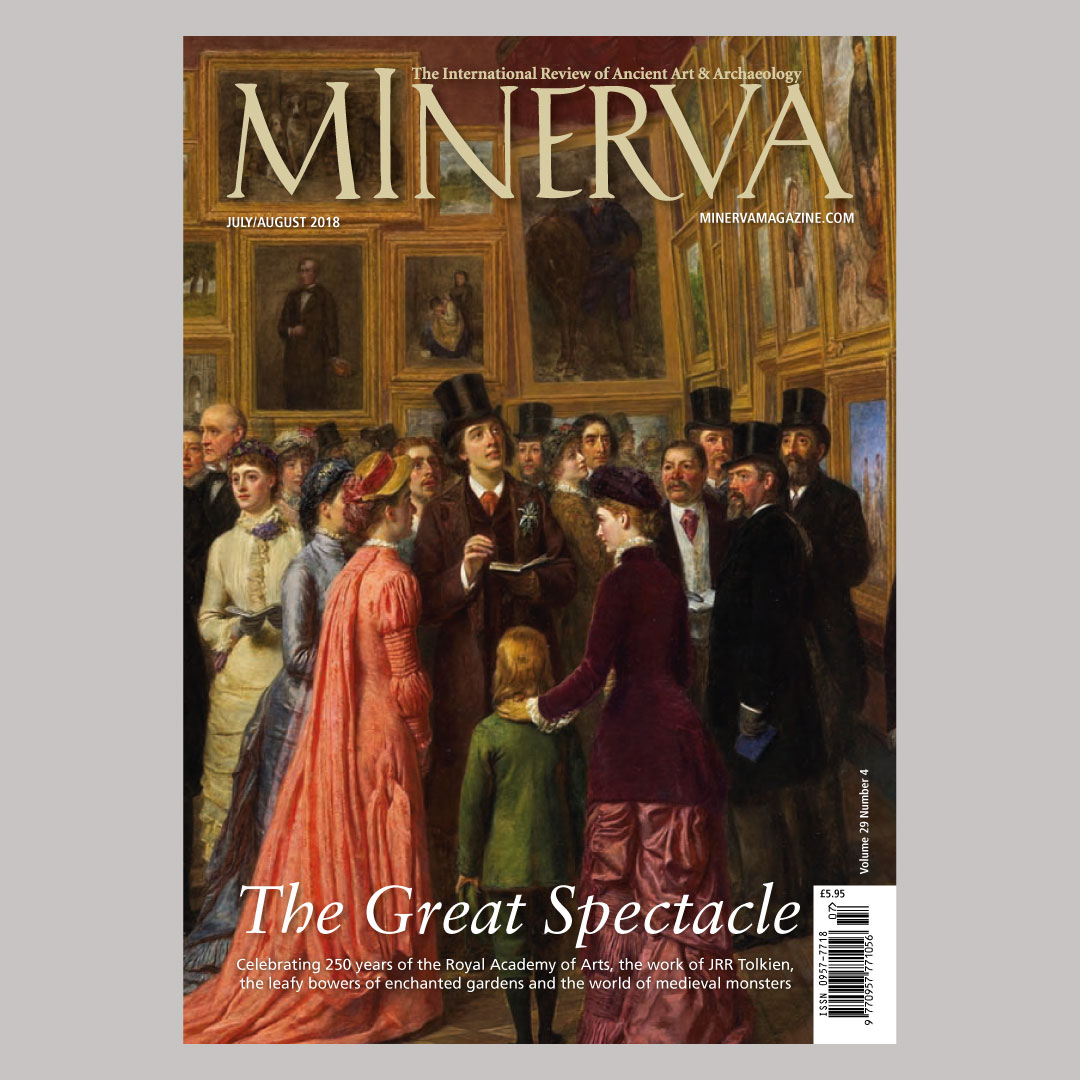 Volume 29, issue 4  
"The first 'Hammer of the Scots"
From his base in York, Emperor Septimius Severus and his 50,000-strong Roman army – the largest ever to have campaigned in Britain – set about the brutal annihilation of the Caledonian people. Simon Elliott
RA RA RA!
The Royal Academy of Arts is celebrating its 250th anniversary with a show called The Great Spectacle, charting the rise of its ever-popular Summer Exhibition, in its elegant new surroundings. Dominic Green
In the Farnese gardens
Rome's most famous gardens, built on the Palatine Hill where the city's mythical founders Romulus and Remus were reared and where emperors built their palaces, have been dramatically restored. Dalu Jones
Inside secret bowers
Artists, from Simeon Solomon to Stanley Spencer, have depicted different kinds of gardens as places of love, beauty and enchantment – as a new exhibition in Newcastle's Laing Art Gallery shows. Theresa Thompson
Monsters of the mind
Medieval images of terrors, aliens and wonders on show at New York's Morgan Library & Museum reveal some of the curious and grotesque creations born of mankind's fertile imagination. Dominic Green
Lord of the runes
As an exhibition at the Bodleian Library in Oxford examines the life and work of JRR Tolkien, we look at how his unrivalled knowledge of the Anglo-Saxon language, literature and culture inspired characters, places and events in The Hobbit and Lord of the Rings. Tom Shippey
A second Achilles?
Socrates loved him, women adored him, soldiers died for him – but the shameless self-publicist and golden boy Alcibiades was as vulnerable as his role model, the mythical hero Achilles. David Stuttard